Background:Aquatic herbicides are a critical component for invasive plant management in public waters of the United States.
However, environmentally compatible use of these products can require rapid residue analysis of herbicides registered for aquatic sites, both within and outside of treatment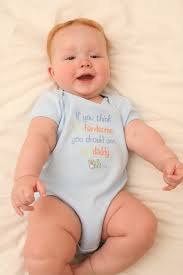 credit: Wikimedia Commons
areas.
Recently, there has been increased interest in establishing residue data profiles for all of the USEPA registered aquatic herbicides in order to address questions related to herbicide effectiveness, persistence and degradation in the aquatic environment, and impacts on non-target organisms.
Consequently, water resource managers, scientists, and the regulatory community would greatly benefit from a cost-effective, third-party laboratory partner that could provide accurate, rapid, and cost-effective assessment of herbicide residues in water, and how that information is linked to herbicide use patterns.
This analytical capability would enhance decisions for using aquatic herbicides, based on sound science, and provide timely information on potential interactions of aquatic pesticide residues with agricultural and drinking water intakes as related to human health issues.
In addition to operational field programs, this service will be invaluable to research projects that need rapid turnaround of herbicide residues to support results of experiments refining application rates to improve species-selective control of invasive plants.
Moreover, these data will provide a more complete understanding of site-specific fate and dissipation processes following applications and documenting realistic impacts on target and non-target organisms in and near treatment areas.
Brief Description of Anticipated Work:
The following objective summarizes the work for a maximum of two unique, stand-alone projects.
Over the life of the cooperative agreement (5 years), it is anticipated that 2 projects would be completed.
Objective 1:
Develop analytical protocols.
Investigator will collaborate with ERDC researchers to develop sampling, preservation, and analytical protocols for multiple projects to determine aqueous herbicide residues.
This will include analytical protocols for registered aquatic herbicides including but not limited to:
2,4-D, bispyribac, carfentrazone, copper, diquat, endothall, florpyrauxifen-benzyl, flumioxazin, fluridone, glyphosate, imazamox, imazapyr, penoxsulam, topramezone, and triclopyr.
Access to laboratory equipment such as liquid and gas chromatography-mass spectrometry, liquid chromatography-UV detection, immunoassays, and ultra-high performance liquid chromatography is required.
All analytical protocols must comply with accepted US standards as required by the USEPA Offices of Pesticides and Water.Objective 2:
Sample processing, data analysis, and technical transfer.
Water, sediment, or plant tissue samples will be collected by ERDC researchers, preserved, and transferred to the investigator for preparation, extraction, and quantification.
Data provided by investigator(s) will be incorporated into ERDC reports and peer reviewed scientific literature to provide guidance on herbicide deposition and dissipation in the aquatic environmental.
All data shall be incorporated in a report using peer-review publication format.
Status and draft reports shall be submitted for ERDC review on a quarterly basis.
Electronic raw data files for each project will be stored at the analytical laboratory facility while ensuring integrity of the files, with copies of each data file being provided to the ERDC on a regular basis.
These data cannot be shared with outside parties unless agreed upon by the ERDC.