Background:
Questions remain whether the operation of navigational lock chambers along the Alabama River helps large riverine fishes move upstream of dams and allow for their natural and historic long-distance migrations, most often for spawning.
Species such as sturgeons (including the endangered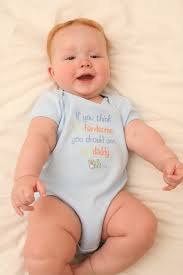 credit: Wikimedia Commons
Alabama sturgeon), paddlefish, and striped bass, as well as lesser known, nongame species like the southeastern blue sucker, smallmouth buffalo, and highfin carpsucker have historically migrated along Alabama's rivers.
Fisheries researchers tagged fish and installed an array of 19 receivers that spanned the distance from the Mobile Delta to the Cahaba River (including inside the lock chambers at Claiborne and Millers Ferry); these receivers automatically detect the signal of tagged fish that pass by them, allowing the researchers to follow fish movements.
During preliminary research, the U. S. Army Corps of Engineers conducted daily special non-navigational lockages to allow fish the chance to move past the lock structures.
This provided a large number of additional opportunities for fish to move into and through the lock chambers beyond the regular navigational operations of the locks.
Preliminary research demonstrated that fish can and do enter lock chambers during these specialized lock operations, just as they can during regular navigational lockages.
However, if lock operations are halted or reduced, then these opportunities for fishes to move upstream past the dams on their historic spawning migrations are eliminated, leading to a greatly reduced chance of fish moving upstream to spawn and eventual decline or elimination of the species.
New infrastructure is under consideration; however, questions about what type of infrastructure (bypass channel, fishway, fish lift for example) remain.
It is unknown how infrastructure affect fish population impacts, passage further upstream, as well as impact on overall ecosystem health.
Brief Description of Anticipated Work:
Historically, fish made long distance migrations within the Alabama River.
Current fish migrations are largely eliminated by dams, but there is potential, with proper mitigation, to reestablish migration and enhance ecological and economic benefits of the river.
The goal of the project is to evaluate the fish movement at two locations in the Alabama River each with a different focus:
Claiborne Lock and Dam and Montgomery Lock and Dam, each are USACE structure on the Alabama River.
At Claiborne Lock and Dam, information is needed on the ability of each approach to improve fish passage and what the follow-on population impacts might be.
In addition, a wide range of potential species migrate in the Alabama River, and although ERDC has currently has 2D movement data for three species, movement data on additional species is required.
These data should include new species across a range of possible sizes as field collection allows.
Companion laboratory and numerical studies are envisioned to support field data collection.
At Montgomery Lock and Dam, no high resolution movement data for any species exist.
In addition, Montgomery Lock and Dam also has an operating hydropower facility, which possibly complicates fish movement and makes designing fish mitigation more difficult.
New movement data, taking into account hydropower operations, is needed for all species including those already measured at Claiborne Lock and Dam.
Companion laboratory and numerical studies are needed for Montgomery Lock and Dam.
Partnerships with other universities working on locations in the Southeast and Mississippi River watershed with similar issues of locks and dams and fish migration are encouraged.