Background:
There are approximately 740 dams and over 1,600 levees across the United States that protect neighborhoods, businesses and public places during heavy rain events that cause extreme flooding.
A large portion of these structures are in seismically active regions.
Additionally,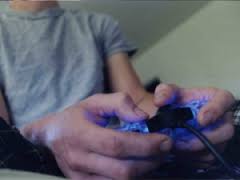 credit: Charity Digital News
the average age of these structures is 60 years which is rapidly approaching their effective design life.
As these structures are assessed within the risk framework adopted by USACE, failure modes associated with seismic activity often result in conflicting results for certain foundation and embankment soil types.
Therefore, there is a need to perform research to clear these discrepancies to ensure the economic and life safety benefits provided by these structures is measured accurately.
Brief Description of Anticipated Work:
This agreement represents an opportunity for research into the current state of practice and research needs of earthquake engineering.
To accomplish this, the following is anticipated:
1. Current state of practice:
Conduct research into the current methods of design and analysis.
The current standards and methods of assessing risk for risk driving failure modes will be included.
2. Workshop:
Invite seismic experts from government researchers and academia to participate in a workshop.
Potential areas of research may be field investigation (geotechnical and geophysical), laboratory testing, analytical and numerical modeling methods, machine learning techniques for data analyses.
3. Documentation:
Document findings in a peer-reviewed technical report which will be publicly available.