The FY22 TBIPHRP IIRA is intended to support studies that will make an important contribution toward understanding, preventing, assessing, and treating psychological health conditions and/or TBI.
Research projects may focus on any phase of research from basic laboratory research through translational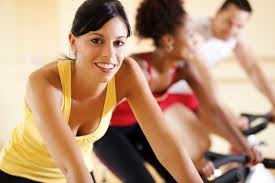 credit: ymcanyc.org
research, including preclinical studies in animal models and human subjects, as well as correlative studies associated with an existing clinical trial.Applications should clearly demonstrate the project's potential near-term and long-term outcome(s)/product(s) (knowledge and/or materiel) and how they will impact a critical problem or question in the field of research and/or patient care in the FY22 TBIPHRP IIRA Focus Areas(s) addressed.
Research involving human subjects and human anatomical substances is permitted; however, this FY22 TBIPHRP IIRA may not be used to conduct clinical trials.A clinical trial is defined as a research study in which one or more human subjects are prospectively assigned to one or more interventions (which may include a placebo or another control) to evaluate the effects of the interventions on biomedical or behavioral health-related outcomes.
This award may not be used to conduct clinical trials or studies requiring an exception from informed consent (EFIC).Applications proposing clinical trials may be submitted to the following FY22 TBIPHRP funding opportunities:• Clinical Trial Award (Funding Opportunity Number:
W81XWH-22-S-TBIPH1)• Focused Program Award (Funding Opportunity Number:
W81XWH-22-S-TBIPH2)• Translational Research Award (Funding Opportunity Number:
W81XWH-22-TBIPHRP- TRA)• Patient-Centered Research Award (Funding Opportunity Number:
W81XWH-22-TBIPHRP- PCRA)Clinical research is defined as:
(1) Patient-oriented research.
Research conducted with human subjects (or on material of human origin such as tissues, specimens, and cognitive phenomena)tigator (or colleague) directly interacts with human subjects.
Excluded from this definition are in vitro studies that utilize human tissues that cannot be linked to a livingindividual.
Patient-oriented research includes:
(a) mechanisms of human disease, (b) therapeutic interventions, (c) clinical trials, and (d) development of new technologies.
(2) Epidemiologic and behavioral studies.
(3) Outcomes research and health services research.
Note:
Studies that meet the requirements for Institutional Review Board (IRB) Exemption 4 are not considered CDMRP-defined clinical research.
IRB Exemption 4 refers to research involving the collection or study of existing de-identified specimens or data, if these sources are publicly available.For more information on how to distinguish clinical research from clinical trials, see the Human Subject Resource Document.If animal models are proposed, consider the following:• Pairing clinical populations to animal models in order to validate the clinical relevance and development of prevention, assessment, and treatment solutions is encouraged.• Proposed animal models should be well-justified, supported within the literature, and clearly align with clinical relevance.Preliminary data are required.
The rationale for a research idea may be derived from a laboratory discovery, population-based studies, a clinician's firsthand knowledge of patients, or anecdotal data.
Applications must include relevant data that support the rationale and feasibly for the proposed study.
These data may be unpublished or from published literature.
Any unpublished, preliminary data provided should originate from the laboratory of the Principalor (PI) or members of the research team.