As "The Army's Sensor Developer," NVESD researches and develops cutting edge technology, with the goal of exceeding U. S. Soldier requirements, and allowing an asymmetrical advantage in changing battlefield environments.
This BAA solicits proposals against a broad range of night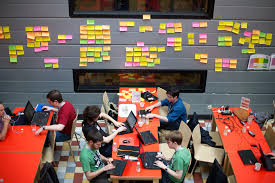 credit: Wikimedia Commons
vision technologies which support the Warfighter and challenges of Asymmetric Warfare.
The technologies are divided into four sections:
Science and Technology; Ground Combat Systems; Modeling and Simulation; Air Systems and NVESD Innovative Technologies.
Guidance specific to each of those sections are included in Part II – Award Information.
Overall instructions are included in Part IV – Application and Submission Information.