The U. S. Army Combat Capabilities Development Command Army Research Laboratory (DEVCOM ARL) is the Army's corporate research laboratory strategically placed in the Army Futures Command.
DEVCOM ARL is the Army's sole corporate research laboratory, focused on cutting-edge disruptive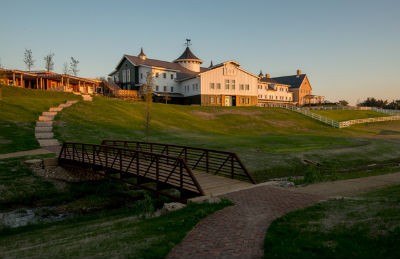 credit: FastCoExist
foundational research, shaping and informing the future operating environment, and serving as the primary link to the world-wide scientific community.
The DEVCOM ARL Mission is to operationalize science for transformational overmatch.
DEVCOM ARL is the Army's corporate, or central, laboratory for materiel technology.
Its diverse assortment of unique facilities and its workforce of government engineers and scientists comprise the largest source of world class integrated research and analysis in the Army.
DEVCOM ARL's programs consist of foundational research as well as human factors analysis.
These programs are focused on key non-system specific science and technology that will enable the transformation of the Army into a more versatile, agile, survivable, lethal, deployable, and sustainable force.
DEVCOM ARL consists of four directorates and the Army Research Office.
These organizations focus on technology areas critical to strategic dominance across the entire spectrum of military operations.
By combining its in-house technical expertise with those from academic and industry partners, DEVCOM ARL is able to maximize each dollar invested to provide the best technologies for our Soldiers.
DEVCOM ARL also applies the extensive research and analysis tools developed in its direct mission program to support ongoing development and acquisition programs in the DEVCOM Centers, Program Executive Offices (PEOs)/Program Manager (PM) Offices, and Industry.
DEVCOM ARL has consistently developed the enabling technologies found in many of the Army's most important weapons systems.
The DEVCOM ARL Research Associateship Program (RAP) will help to introduce selected Fellows to the roles and needs of the Warfighter as well as provide access to DEVCOM ARL's world class research facilities, while allowing the Selected Fellows to pursue fundamental research of mutual interest to the Army and the Fellows.
Selected Fellows will bring new ideas, expertise, approaches, and techniques to DEVCOM ARL.
The RAP allows the United States Government to rapidly build a critical mass of talent in specific research and technology areas.
Being involved with research at DEVCOM ARL broadens the Fellows' experience, under the mentorship of DEVCOM ARL's excellent scientific staff, thus also enhancing the Fellows' credentials.