The Minerva Research Initiative (Minerva) emphasizes questions of strategic importance to U. S. national security policy.
It seeks to increase the Department's intellectual capital in the social sciences and improve its ability to address future challenges and build bridges between the Department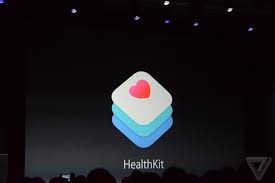 credit: The Verge
and the social science community.
Minerva brings together universities and other research institutions around the world and supports multidisciplinary and cross-institutional projects addressing specific interest areas determined by the Department of Defense.
The Minerva program aims to promote research in specific areas of social science and to promote a candid and constructive relationship between DoD and the social science academic community.
The Minerva Research Initiative competition is for research related to nine (9) topics listed below.
Innovative white papers and proposals related to these research areas are highly encouraged.
Detailed descriptions of the interest areas—which are intended to provide a frame of reference and are not meant to be restrictive—can be found in Section IX, "Minerva Topics." Topic 1:
Social Implications of Environmental Change Topic 2:
Resource Competition, Social Cohesion, and Strategic Climate Resilience Topic 3:
Security Risks in Ungoverned, Semi-Governed, and Differently-Governed Spaces Topic 4:
Analysis of Foreign Influence Operations in Cross-Cultural Perspective Topic 5:
Community Studies on Online and Offline Influence Topic 6:
Computational Social Science Research on Difficult-to-Access Environments Topic 7:
Social and Cultural Implications of Artificial Intelligence Topic 8:
Humans and Outer Space Topic 9:
Management and Information in the Defense Environment Proposals will be considered both for single-investigator awards as well as larger teams.
A team of university investigators may be warranted because the necessary expertise in addressing the multiple facets of the interest areas may reside in different universities, or in different departments of the same university.
The research questions addressed should extend across a fairly broad range of linked issues where there is clear potential synergy among the contributions of the distinct disciplines represented on the team.
Team proposals must name only one Principal Investigator as the responsible technical point of contact.
Similarly, one institution will be the primary recipient for the purpose of award execution.
The relationship among participating institutions and their respective roles, as well as the apportionment of funds including sub- awards, if any, must be described in both the proposal text and the budget.
As well, the basic research contribution of the project must be clearly described in the proposal text.