This Funding Announcement is not a request for applications.
This announcement is to provide public notice of the National Park Service's intention to fund the following project activities without full and open competition.
Please see attached supporting document for complete Notice of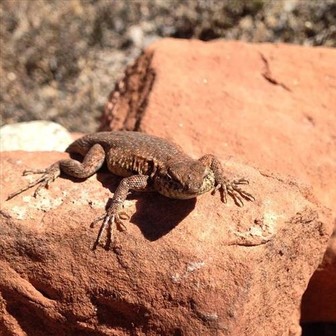 Side-blotched lizard (Uta), Arches National Park, 2015.
Intent.