Environmental Quality and Protection Resource Management
To provide financial assistance, through grants or cooperative agreements as a partnership to reduce or remove pollutants in the environment for the protection of human health, water and air reources; to restore damaged or degraded watersheds; and to respond to changing climate.
Objectives are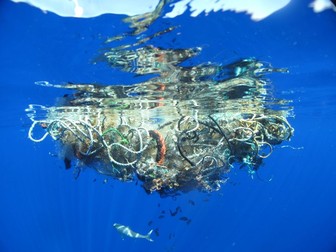 credit: Constantine Alexander Blog
implemented through core programs such as: the Abandoned Mine Land program which addresses physical safety hazards and water quality through restoration of abandoned hardrock mines; the Hazard Management and Resource Restoration, also known as Hazmat program, which remediates sites impacted by hazardous materials and illegal activities, coordinates emergency response actions, and ensures the Bureau of Land Management facilities and operations comply with applicable environmental regulations; and the Soil, Water and Air (SWA) program which develops guidance for land use plans and plan implementation.

The Soil, Water, and Air program also assures that fundamental resources are inventoried and assessed, managed, and monitored to support appropriate management response to public land conditions.
Examples of Funded Projects
Past projects funded encouraged the State and the Bureau of Land Management to work together within close proximity of public lands.

Examples of Abandoned Mine Land projects can be found in the Bureau of Land Management - Forest Service joint report entitled "Abandoned Mine Lands: A Decade of Progress Reclaiming Hardrock Mines," BLM publication BLM-WO-GI-07-013-3720.

This report is available at www.blm.gov.

Projects designed to reduce salt loading in the Colorado River, which include plugging saline wells, reducing saline runoff form areas of saline soils through improved vegetation management and restoration of OHV trails and other surface disturbance, organization and presentation of a road maintenance workshop to teach erosion control methods, and a study on relationship between grazing and vegetation green-up to maintain vegetation cover in areas of saline geology and soils.

Past completed projects were completed to improve stream bank and channel conditions and projects to analyze movement and management of groundwater in areas threatened by groundwater over-draught and ground water contamination.
---
Agency -
Department of the Interior
The Department of the Interior protects and provides access to the Nation's natural and cultural heritage, including responsibilities to Indian tribes and island communities. Departmental goals include resource protection and usage, overseeing recreational opportunities, serving communities and excellence in management.
Office - See Catalog Appendix IV for addresses of Bureau of Land Management State Offices.
---
Relevant Nonprofit Program Categories
---
Program Accomplishments
States, other partners, and the Bureau of Land Management have worked together with private and non-federal landowners to enhance public health and safety and eliminate environmental degradation due to impacts from past hardrock mining activities, illegal dumping of solid and hazardous wastes, and unexploded ordnance. Natural resources adversely impacted by oil spills and releases of hazardous substances have been restored. Soil, water and air resources have been sampled and monitored; impacts have been controlled.
Uses and Use Restrictions
Partnership projects are limited to public lands administered by the Bureau of Land Management located mostly in the Western United States and Alaska.

Hazmat and Abandoned Mine Land projects will support: inventory and site assessments; mitigation, remediation, and restoration activities; and maintenance and monitoring of actions taken.

Funded projects will protect public health, safety and environmental resources by eliminating contamination and hazards and restoring natural resources.
Eligibility Requirements
Applicant Eligibility
Anyone/General public.
Beneficiary Eligibility
Anyone/General public.
Credentials/Documentation
None.
Aplication and Award Process
Preapplication Coordination
Coordinate cooperative rangeland project proposals with the Bureau of Land Management local State or District office for more information and local requirements.

This program is excluded from coverage under E.O.

12372.
Application Procedures
A Standard Form 424, Application for Federal Assistance, Standard Form 424A, Budget Information for Non-Construction Programs, Standard Form 424B, Assurances for Non-Construction Programs, and a written proposal should be submitted through Grants.gov or via hardcopy to the project office and include: a title, objectives, timeframe, and a budget breakdown as specified in the funding opportunity announcement. No State plan is required with this application.
Award Procedures
Projects are reviewed at the Bureau of Land Management State and District Office level and funding recommendations are made through the State's annual work plan. Final budget approvals rest with the State Director.
Deadlines
The deadline will be published in the Grants.gov announcement for each project.
Authorization
Federal Land Policy and Management Act of 1976, 43 U.S.C. 1737(b), Public Law 94-579, as amended; Watershed Restoration and Enhancement Agreements, 16 U.S.C. 1011, Public Law 104-208, Section 124, as amended Public Law 105-277, Section 135; and Consolidated Appropriations Act of 2008, Public Law 110-161, Division F, Section 125.
Range of Approval/Disapproval Time
Award time varies depending on the type and complexity of the project. Most awards are anticipated within 90 days or less after the announcement closes. Further information will be available for each project at the time the funding opportunity announcement is posted on www.grants.gov and may be obtained by contacting the point of contact listed in the funding opportunity announcement.
Appeals
None. Final award decisions are not subject to appeal; however, the Bureau of Land Management will provide all applications with information on why their proposal was not selected for award.
Renewals
Not applicable.
Assistance Considerations
Formula and Matching Requirements
This program has no statutory formula matching requirements. However, applicant's matching funds or in-kind services are encouraged and those projects are more likely to be funded.
Length and Time Phasing of Assistance
No specific restrictions for most projects, however, most projects are awarded for a one to five year period and funded on a year-by-year basis and funds are expended during a particular fiscal year. No commitment will be made to fund projects beyond one year. New and continuing projects will be re-evaluated each year based on performance, merit, and funding availability.
Post Assistance Requirements
Reports
Recipients of funding are required to submit quarterly financial status reports using form Standard Form 269, Financial Status Report, and quarterly, semi-annual, or annual performance reports 30 days following the end of the reporting period.

Final performance and financial status reports are due 120 days after the end date of grant performance.
Audits
In accordance with the provisions of OMB Circular No. A-133 (Revised, June 27, 2003), "Audits of States, Local Governments, and Nonprofit Organizations," nonfederal entities that expend financial assistance ($500,000 for fiscal years ending December 1, 2003) or more a year in Federal awards will have a single or a program-specific audit conducted for that year. Nonfederal entities that expend less than ($500,000 for fiscal years ending after December 1, 2003) a year in Federal awards are exempt from Federal audit requirements for that year, except as noted in Circular No. A-133.
Records
State, local and Indian Tribal governments shall maintain project records in accordance with 43 CFR 12.82. All other recipients shall maintain project records in accordance with 43 CFR 12.953.
Financial Information
Account Identification
14-1109-0-1-302.
Obigations
FY 07 $7,221,600; FY 08 est $7,500,000; and FY 09 est $8,000,000.
Range and Average of Financial Assistance
Past partnership projects have run between $5,000 to $1,000,000. Average amounts run about $45,000 or less.
Regulations, Guidelines, and Literature
Information about the Bureau of Land Management environmental quality and protection programs can be found at www.blm.gov, including: the Cooperative Conservation Based Strategic Plan for the Abandoned Mine Lands Programs, Abandoned Mine Land Program Policy Bureau of Land Manual 3720 and Handbook H-3720-1, Hazard Management and Resource Restoration Manual 1703, and CERCLA Response Actions Handbook H-1703-1. Manuals providing basic program policy guidance for the Soil, Water and Air Program are found in Bureau of Land Management Manual 7000 series and may be obtained at www.blm.gov.
Information Contacts
Regional or Local Office
See Catalog Appendix IV for addresses of Bureau of Land Management State Offices.
Headquarters Office
Nancy E. Dean, Division Chief, Environmental Quality and Protection, Bureau of Land Management (WO 280), 1849 C St., N.W., 204 LS, Washington, DC 20240. Telephone: (202) 452-5060.
Criteria for Selecting Proposals
General criteria used to select assistance proposals are based on their direct relationship to federal lands and a balanced review including relevance to program objectives, merit and cost effectiveness.