Coastal Program
To provide technical and financial assistance via partnerships to identify, protect, and restore or improve habitats in priority coastal areas for fish and wildlife.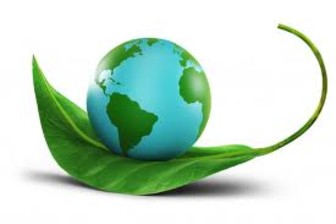 credit: Global Environmental Matters
Related ProgramsExamples of Funded Projects
See web page.

Restoration of tidal flow to a degraded salt marsh, customized habitat assessments using GIS, dam removal for fish passage.
---
Agency -
Department of the Interior
The Department of the Interior protects and provides access to the Nation's natural and cultural heritage, including responsibilities to Indian tribes and island communities. Departmental goals include resource protection and usage, overseeing recreational opportunities, serving communities and excellence in management.
Office - See http://www.fws.gov/coastal for contact information and addresses.
---
Relevant Nonprofit Program Categories
---
Program Accomplishments
In Fiscal Year 2007, the Coastal Program worked with partners to protect an estimated 11,600 acres of wetlands, 7,800 acres of uplands, and 19 miles of streams/shoreline; and restore an estimated 41,700 acres of wetlands, 13,300 acres of uplands, and 120 miles of streams/shoreline; and remove 11 barriers to fish passage. This was accomplished through 191 partnership agreements.
Uses and Use Restrictions
Funds are used for habitat assessments, protection and restoration of coastal habitats on private or public lands.

The Coastal Program is geographically limited to 22 high priority areas.

These are Gulf of Maine, Southern New England/New York Bight, Delaware Bay, Chesapeake Bay, Albemarle/Pamlico Sound, South Carolina Coast, South Florida/Everglades, Panama City, Florida, Florida Tampa Bay, the Caribbean, Texas Coast (Upper), Texas Coast (Southern), Great Lakes (Northern), Great Lakes (Southern), San Diego Bay, San Francisco Bay, Humboldt Bay, California, Oregon Coast, Puget Sound, Alaska (South East), Alaska (South Central), and the Pacific Islands.