Native Hawaiian Health Systems
To raise the health status of Native Hawaiians living in Hawaii to the highest possible level through the provision of comprehensive health promotion and disease prevention services, as well as primary health services, and to provide existing Native Hawaiian health care programs with all resources necessary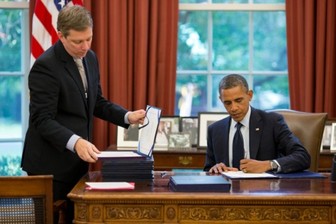 credit: aei-ideas
to effectuate this policy.
Related ProgramsExamples of Funded Projects
Each recipient of funds shall provide outreach, health education, a link to primary care providers, case management, immunizations, preventive measures for diabetes, high blood pressure and otitis media; pregnancy and infant care, improvement in nutrition, chronic disease prevention, and collection of data to prevent disease.

Papa Ola Lokahi is responsible for planning, training; research; dissemination of information on native Hawaiian health; and coordination of resources for Native Hawaiians; advocacy, and special projects.
---
Agency -
Department of Health and Human Services
The Department of Health and Human Services is the Federal government's principal agency for protecting the health of all Americans and providing essential human services, especially to those who are least able to help themselves.
Office - Director, Division of Health Center Management, Bureau of Primary Health Care, Health Resources and Services Administration, 5600 Fishers Lane, Room 16C-26, Rockville, MD 20857.

Telephone: (301) 594-4485.
---
Relevant Nonprofit Program Categories
---
Program Accomplishments
It is estimated that 6 awards will be made in FY 07.
Uses and Use Restrictions
The services of this program include outreach, health promotion, disease prevention, and primary health care services.

These services will attempt to integrate traditional health concepts with western medicine so that existing barriers to health care can be removed.

It is anticipated that the various components will be integrated into one comprehensive system of care and that the existing health resources of the community will be used to the greatest extent possible.
Eligibility Requirements
Applicant Eligibility
Eligible entities include Papa Ola Lokahi and the "Native Hawaiian Health Care Systems." The term Native Hawaiian health care system is defined as an entity: (1) Which is organized under the laws of the State of Hawaii; (2) which provides or arranges for health care services through practitioners licensed by the State of Hawaii, where licensure requirements are applicable; (3) which is a public or nonprofit private entity; (4) in which Native Hawaiian health practitioners significantly participate in the planning, management, monitoring, and evaluation of health care services; (see attached)and (6) which is recognized by Papa Ola Lokahi (a consortium of Hawaiian and Native Hawaiian organizations) for the purpose of planning, conducting, or administering programs or portions of programs, authorized by this act for the benefit of Native Hawaiians, and is certified by Papa Ola Lokahi as having the qualifications and the capacity to provide the services and meet the requirements of this Act for the benefit of Native Hawaiians.
Beneficiary Eligibility
Hawaiian Natives will benefit.
Credentials/Documentation
Applicants should review the individual HRSA Guidance documents issued under this CFDA program for any required proof or certifications which must be submitted prior to or simultaneous with submission of an application package.
Aplication and Award Process
Preapplication Coordination
This program is eligible for coverage under E.O.

12372, "Intergovernmental Review of Federal Programs." An applicant should consult the office of official designated as the single point of contact in his or her State for more information on the process the State requires to be followed in applying for assistance, if the State has selected the program for review.
Application Procedures
Grant applications and required forms for this program can be obtained from Grants.gov. Please visit the Grants.gov Web site at www.grants.gov to both find and apply for all Federal grant opportunities. All qualified applications will be forwarded to an objective review committee which will make funding recommendations to the Associate Administrator for the Bureau of Primary Health Care. The Associate Administrator has the authority to make final selections for awards.
Award Procedures
After grant application review and approval, a Notice of Grant Award is prepared and processed, along with appropriate notification to the public.
Deadlines
www.hrsa.gov .
Authorization
Native Hawaiian Health Care Improvement Act, Public Law 102-396.
Range of Approval/Disapproval Time
The range is approximately 120 days.
Appeals
None.
Renewals
Same as application procedure.
Assistance Considerations
Formula and Matching Requirements
Grants may not be awarded unless the entity agrees that it will make available, directly or through donations to the entity, nonfederal matching funds in an amount not less than $1 for every $5 of Federal funds provided. Nonfederal contributions may be in cash or in kind, fairly evaluated, including plant, equipment, or services. Amounts provided by Federal government or services assisted or subsidized to any significant extent by the Federal Government may not be included in determining the amount of such nonfederal contributions. The match requirements may be waived if the Secretary determines, in consultation with Papa Ola Lokahi, that it is not feasible for the entity to comply with the requirement. Grant funds may not be used to pay for (1) inpatient services; (2) cash payments to intended recipients of health services; or (3) purchasing or improving real property (other than minor remodeling of existing improvements to real property) or to purchase major medical equipment. The entity may not expend more than 10 percent of amounts received under the grant for administering the grant. Other requirements and limitations are set forth in Public Law 102-396.
Length and Time Phasing of Assistance
Budget periods are for one year. Project periods are for three years because program is pending reauthorization.
Post Assistance Requirements
Reports
For each budget period during which an entity receives or expends funds pursuant to a grant under this program, such entity shall submit to the Secretary and Papa Ola Lokahi a report on: (1) Activities conducted by the entity under the grant; (2) the amounts and purposes for which Federal funds were expended, including a Financial Status Report; and (3) such other information as the Secretary may request.

The records and reports of any entity which concern any grant or contract under this program shall be subject to audit by the Secretary, the Inspector General of Health and Human Services, and to the Comptroller General of the United States.
Audits
In accordance with the provisions of OMB Circular No. A-133 (Revised, June 27, 2003), "Audits of States, Local Governments, and Non-Profit Organizations," nonfederal entities that expend financial assistance of $500,000 or more in Federal awards will have a single or a program-specific audit conducted for that year. Nonfederal entities that expend less than $500,000 a year in Federal awards are exempt from Federal audit requirements for that year, except as noted in Circular No. A-133.
Records
Grantees are required to maintain grant accounting records for a minimum of 3 years after the end of a grant period. If any litigation, claim, negotiation, audit or other action involving the record has been started before the expiration of the 3-year period, the records shall be retained until completion of the action and resolution of all issues which arise from it, or until the end of the regular 3-year period, whichever is later. More detailed information regarding retention requirements are provided in Title 45, CFR, Parts 74 and 92.
Financial Information
Account Identification
75-0350-0-1-550.
Obigations
(Grants) FY 07 $12,545,000; FY 08 est. $12,545,0000; and FY 09 est not reported.
Range and Average of Financial Assistance
$1,300,000 to $2,400,000.
Regulations, Guidelines, and Literature
This program is subject to the provisions of 45 CFR Part 92 for State, local and tribal governments and 45 CFR Part 74 for institutions of higher education, hospitals, other nonprofit organizations and commercial organizations.
Information Contacts
Regional or Local Office
Director, Division of Health Center Management, Bureau of Primary Health Care, Health Resources and Services Administration, 5600 Fishers Lane, Room 16C-26, Rockville, MD 20857. Telephone: (301) 594-4485.
Headquarters Office
Grants Management Office: Oscar Tanner, Director, Division of Grants Management, Health Resources and Services Administration, Department of Health and Human Services, 5600 Fishers Lane, Room 11A-16. Health Services Branch: Telephone: (301) 443-2385; Research and Training Branch: Telephone: (301) 443-3099; Government and Special Focus Branch: Telephone: (301) 443-3288.
Criteria for Selecting Proposals
An objective review of applications for grant support considers the adequacy of the following with reference to the provisions of the Native Hawaiian Health Care Improvement Act: assessment of community needs; program of proposed services; management and staffing plan; and evaluation plan. Priority consideration is given to those applications whose health promotion and disease prevention services are provided through Native Hawaiian Health Care Systems.