Preventive Health Services_Sexually Transmitted Diseases Control Grants
To reduce morbidity and mortality by preventing cases and complications of sexually transmitted diseases (STD).
Project grants under Section 318c awarded to State and local health departments emphasize the development and implementation of nationally uniform prevention and control programs which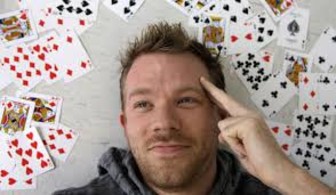 credit: Wikimedia Commons
focus on disease intervention activities designed to reduce the incidence of these diseases, with applied research, demonstration, and public and professional education activities supporting these basic program activities authorized under Section 318b of the Public Health Service Act.
Related ProgramsExamples of Funded Projects
The majority of official State Health Departments (California, Michigan, Texas) and many large local health departments (New York, Chicago, Los Angeles), have ongoing disease control programs utilizing these grants.

Sexually transmitted disease project funds supplement the detection and prevention components of the STD control efforts of State and local government agencies.

Activities include reporting, screening, case finding and case follow-up activities, interstate epidemiologic referral, and education activities.

The provision of diagnostic/treatment services for STD are not normally supported by project funds and are considered the responsibility of the grantee organization.
---
Agency -
Department of Health and Human Services
The Department of Health and Human Services is the Federal government's principal agency for protecting the health of all Americans and providing essential human services, especially to those who are least able to help themselves.
---
Relevant Nonprofit Program Categories
---
Program Accomplishments
Approximately 432,800 persons with a reactive test for syphilis received health department follow-up. Of those, 50,700 were previously unknown infections and were treated. Outreach activities resulted in the examination of epidemiologically linked individuals; 19,600 new cases detected and treated, 43,200 patients preventively treated and 5,100,000 culture specimens were obtained from women in gonorrhea screening programs, some 188,200 (3.7 percent) were positive for gonorrhea of which 152,100 were located and received treatment. These gonorrhea screening and other outreach efforts resulted in the prevention of an estimated 97,300 new cases of gonorrhea. All project areas have established hospital based surveillance efforts for pelvic inflammatory disease (PID). Forty-four States have established at least one city or county STD program that offers comprehensive surveillance, diagnostic, testing, and treatment services for chlamydia. Outreach activities for chlamydia resulted in 50,700 interviews, 44,500 epidemiologically-linked patients treated and an estimated 53,700 additional cases of chlamydia prevented. A total of 65 applications were reviewed and funded in fiscal year 2007. A similar level of effort will continue in fiscal years 2008 and 2009.
Uses and Use Restrictions
Grant funds may be used for: (1) Sexually-transmitted disease (STD) surveillance activities, including reporting, screening, and follow-up of diagnostic tests for, and diagnosed cases of, STD; (2) STD case finding and case follow-up activities, including notification of sex partners to infectious cases of STD and follow-up systems; (3) interstate epidemiological referral and follow-up activities; (4) program-specific professional (including appropriate allied health personnel) STD education, training, and clinical skills improvement activities as authorized under section 318(b) of the PHS Act; (5) program-specific STD education and information activities as authorized under Section 318b of the PHS Act; (6) special studies or demonstrations to evaluate or test STD prevention activities; and (7) control strategies and activities as may be prescribed by the Secretary.

Grant funds may not be used for: (1) Supplanting funds supporting existing STD control services provided by a State or locality; or (2) unless specifically approved for that purpose, grant funds shall not be used for performing diagnostic tests (other than gonorrhea screening tests), maintaining central registries, providing diagnostic and treatment facilities and services, or purchasing automated data processing equipment.
Eligibility Requirements
Applicant Eligibility
Any State, and, in consultation with the appropriate State Health Authority, any political subdivision of a State, including American Indian/Alaska Native tribal governments or tribal organizations located wholly or in part within their boundaries.
Beneficiary Eligibility
Any State or authorized subdivision including American Indian/Alaska Native tribal governments or tribal organizations located wholly or in part within their boundaries.
Credentials/Documentation
Applicants should document the need for assistance, state the objectives of the project, outline the method of operation, describe the evaluation procedures, and provide a budget with justification of funds requested. Costs will be determined in accordance with OMB Circular No. A-87 for State and local governments.
Aplication and Award Process
Preapplication Coordination
Pre-application coordination is not required.

This program is eligible for coverage under E.O.

12372, "Intergovernmental Review of Federal Programs." An applicant should consult the office or official designated as the single point of contact in his or her State for more information on the process the State requires to be followed in applying for assistance, if the State has selected the program for review.
Application Procedures
Information on the submission of applications may be obtained from the Grants Management Officer, Grants Management Branch, Procurement and Grants Office, Centers for Disease Control and Prevention, Telephone: (770) 488-2720. This program is subject to the provisions of 45 CFR, 92. The standard application forms, as furnished by PHS and required by 45 CFR, 92 for State and local governments, must be used for this program.
Award Procedures
After review and approval, a Notice of Grant Award is prepared and processed, along with appropriate notification to the public.
Deadlines
Contact Headquarters Office for application deadlines.
Authorization
Public Health Service Act, as amended, Section 318a, Disease Control Amendments of 1972, Public Law 92-449; Disease Control Amendments of 1976, Public Law 94-217; Health Services and Centers Amendments of 1978, Public Law 95-626; Omnibus Budget Reconciliation Act of 1981, as amended, Public Law 97-35; Departments of Labor, Health and Human Services, and Education, and Related Agencies Appropriations Act of 1988, Public Law 100-202.
Range of Approval/Disapproval Time
From 3 to 4 months.
Appeals
Not applicable.
Renewals
Same as Application Procedure.
Assistance Considerations
Formula and Matching Requirements
This program has no statutory formula or matching requirements. Although there are no specific matching requirements, applicants must assume part of the project costs.
Length and Time Phasing of Assistance
Project period: From one to five years; budget period: 12 months.
Post Assistance Requirements
Reports
Bi-annual and annual performance reports are required.

Financial status reports are required no later than 90 days after the end of each specified reporting period.

Final financial status and progress reports are required 90 days after the end of a project.
Audits
In accordance with the provisions of OMB Circular No. A-133 (Revised, June 27, 2003), "Audits of States, Local Governments, and Nonprofit Organizations," nonfederal entities that expend financial assistance of $300,000 or more in Federal awards will have a single or a program-specific audit conducted for that year. Nonfederal entities that expend less than $300,000 a year in Federal awards are exempt from Federal audit requirements for that year, except as noted in Circular No. A-133. In addition, grants and cooperative agreements are subject to inspection and audits by DHHS and other Federal government officials.
Records
Financial records, supporting documents, statistical records, and all other records pertinent to the grant program shall be retained for a minimum of 3 years, or until completion and resolution of any audit in process or pending resolution. In all cases records must be retained until resolution of any audit questions. Property records must be retained in accordance with PHS Grants Policy Statement requirements.
Financial Information
Account Identification
75-0943-0-1-550.
Obigations
(Grants/Cooperative Agreements)FY 07 $106,670,759; FY 08 est $104,700,730; and FY 09 est $107,899,583.
Range and Average of Financial Assistance
$44,000 to $6,710,000; $742,930.
Regulations, Guidelines, and Literature
Regulations for this program are published under 42 CFR 51b. Guidelines are available. PHS Grants Policy Statement, DHHS Publication No. (OASH) 94-50,000, (Rev.) April 1, 1994, is available.
Information Contacts
Regional or Local Office
None.
Headquarters Office
Program Contact: Dr. John Douglas, Director, Division of STD Prevention, National Center for HIV/AIDS, Viral Hepatitis, STD, and TB Prevention, Centers for Disease Control and Prevention, Department of Health and Human Services, 1600 Clifton Road, NE., Mailstop E-02, Atlanta, GA 30333. Telephone: (404) 639-8260. Fax: (404) 639-8609. Grants Management Contact: Cheryl Pressley, Grants Management Officer, Grants Management Branch, Procurement and Grants Office, Centers for Disease Control and Prevention, Department of Health and Human Services, 2920 Brandywine Road, Atlanta, GA 30341. Telephone: (404) 639-8164.
Criteria for Selecting Proposals
Applications will be evaluated based upon the magnitude of the problem, the establishment of specific and measurable objectives to address the problem, and the development of a sound operational plan which will ensure the implementation of each program element.