The United States Agency for International Development, Dominican Republic Mission (USAID/Dominican Republic), is seeking Applications for a Cooperative Agreement from qualified entities to implement the "Combating Wildlife Trafficking" program.
Eligibility for this award is not restricted.
USAID/Dominican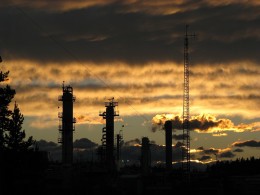 credit: Nautical9 via Flickr
Republic anticipates a Cooperative Agreement, pursuant to this notice of funding opportunity, to be implemented in the Dominican Republic and its client missions countries (namely Haiti, Jamaica and the ESC-Eastern and Southern Caribbean Region) with an estimated amount of $3,000,000, subject to the availability of funds, over the course of three (3) years.
This program is authorized in accordance with the Foreign Assistance Act (FAA) of 1961, as amended.
Issuance of this NOFO does not constitute an award commitment on the part of the U. S. Government, nor does it commit the U. S. Government to pay for any costs incurred in the preparation or submission of questions, comments, suggestions, or an application.
Applicants submit applications at their own risk, and all preparation and submission costs are at their expense.