Unintentional injuries and violence kill more individuals ages 1-44 than any other cause and are one of the top 10 leading causes of death for individuals of all ages.
Each year nearly 180,000 die, 2. 8 million are hospitalized and 29 million are treated in an emergency department.
These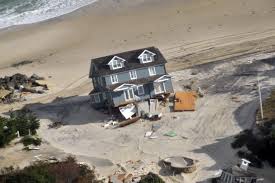 credit: Wikimedia Commons
events cost the United States more than $400 billion dollars each year, with over $80 billion in medical costs and the remainder in lost productivity.
Many who survive violence and injuries are left with permanent physical and emotional scars which can lead to increases in risk for physical disability and chronic and other health conditions.
States and communities also can be affected by violence and can face reductions in employee productivity, decreases in property values and disruptions in social services.
Most events that result in violence, injury and/or death from violence or an unintentional injury could be prevented if public health strategies, practices, and policies based on the best available evidence were used throughout the nation (http://www.cdc.gov/violenceprevention/pub/UnderstandingEvidence_prt 1. html).
Currently, CDC and state, local, and other partners are working diligently to identify and inform policy and programmatic strategies to prevent these injuries before they occur or respond appropriately if they do occur.What we know from this work is that effective strategies to prevent injuries and violence, and related disabilities and chronic and other health conditions exist and provide a positive return on investment, but in many cases are underutilized.
For example, primary seat belt laws can be both effective and have a broad reach across the states they are in and through diverse population groups.
However, only 29 states across the nation have a primary seat belt law covering all vehicle occupants.In addition, many public health interventions for violence and injury prevention and related disabilities and chronic and other health conditions are developed, implemented and/or evaluated at the state and local level by state and local partners and stakeholders for whom these topics and interventions may be unfamiliar.
National organizations play an important role in ensuring that the public and other parties interested in unintentional injury and violence prevention and related disability and chronic and other health conditions have access to the information they need to assess the effectiveness of interventions, understand the burden of injuries and violence in their state, the evidence behind unintentional injury and violence prevention strategies and the implications of prevention interventions.