The Office of Electricity Delivery and Energy Reliability (OE), in accordance with Title XIII of the Energy Independence and Security Act of 2007 (EISA), is tasked with accelerating the deployment and integration of advanced digital systems that are needed to modernize the nation's electric delivery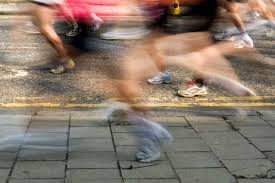 credit: Flickr/Dave Morris
network for enhanced interoperatability and cyber security.
The goal of the Smart Grid R&D Program it to develop an integrated, national electric/communication/information technology infrastructure with the ability to dynamically optimize grid operations and resources and incorporate demand response and consumer participation.
---
Relevant Nonprofit Program Categories
---
---
---
---
Obtain Full Opportunity Text:
fedconnect
Additional Information of Eligibility:
All responsible sources from academia and industry may submit proposals under this BAA.
Historically Black Colleges and Universities (HBCUs) and Minority Institutions (MIs) are encouraged to submit proposals and join others in submitting proposals.
However, no portion of this BAA will be set aside for HBCU and MI participation.
Federally Funded research & Development Centers (FFRDCs), including Department of Energy National Laboratories, are not eligible to receive awards under this BAA.
However, teaming arrangements between FFRDCs and eligible principal bidders are allowed so long as they are permitted under the sponsoring agreement between the Government and the specific FFRDC.
Navy laboratories and warfare centers as well as other Department of Defense and civilian agency laboratories are also not eligible to receive awards under this BAA and should not directly submit either white papers or full proposals in response to this BAA.
If any such organization is interested in one or more of the programs described herein, they should contact the technical point of contact in Section I.7.
As with FFRDCs, these types of federal organizations may team with other responsible sources from academia and industry that are submitting proposals under this BAA.
Some topics cover export controlled technologies.
Research in these areas is limited to "U. S. persons" as defined in the International Traffic in Arms Regulation (ITAR) – 22 CFR § 1201.1 et seq.
(See Section VII, Other Information)
Full Opportunity Web Address:
Contact:
Agency Email Description:
Agency Email:
carla.winaught@netl.doe.gov
Date Posted:
2010-04-22
Application Due Date:
2010-06-24
Archive Date:
2010-10-04