The Department of Energy's (DOE) Office of Nuclear Energy (NE) provides funding to support crosscutting nuclear energy research and development (R&D) and associated infrastructure support activities to develop innovative technologies that offer the promise of dramatically improved performance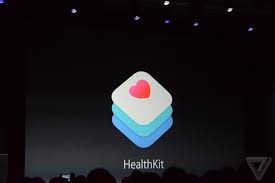 credit: The Verge
for advanced reactors and fuel cycle concepts, while maximizing the use of DOE resources and the sustainability of the existing light water reactor fleet.The development of nuclear energy-related infrastructure and basic capabilities in the research community is necessary to promote R&D that supports nuclear science and engineering (NS&E), DOE-NE's mission, and the Nation's nuclear energy challenges.
Accordingly, DOE intends to facilitate the education and training of nuclear scientists, engineers, and policy-makers through graduate and undergraduate study, two-year programs, and R&D that is relevant to the Department and the U. S. nuclear energy industry in general.The Nuclear Energy University Program (NEUP) supports university-based infrastructure and R&D in key NE program-related areas:• Fuel Cycle Research and Development (FC R&D);• Reactor Concepts Research, Development and Demonstration (RC RD&D); and• Nuclear Energy Advanced Modeling and Simulation (NEAMS)The infrastructure support requested should be individual, discrete, and definable items or capabilities that will:• Support, maintain, or enhance the institution's capacities to attract and teach high quality students interested in nuclear energy-related studies;• Build the institution's research or education capabilities; or• Enhance the institution's capabilities to perform R&D that is relevant to DOE-NE's mission.The request should focus on a single, synergistic goal, or capability.
Applicant must demonstrate the educational or R&D connection between requested pieces of equipment.
Applications made of several uncorrelated equipment requests are not of interest.
A request should not duplicate existing capabilities.NE reserves the right to respond to potential shifts in priorities during FY 2023 that may be driven by events, policy developments, or Congressional/budget direction.
DOE-NE will factor such considerations into decisions related to the timing and scale of award announcements associated with this FOA.