DHS S&T Office of University Program (OUP) is requesting applications for the SLAs from accredited U. S. colleges and universities defined as "minority institutions" by § 365(3) of the Higher Education Act (HEA) (20 U.S.C.
§ 1067k (3)).
Awarded institutions will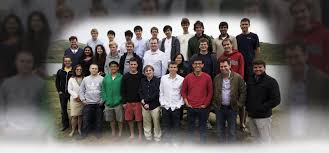 credit: thielfellowship
develop programs providing experiential learning activities for students already studying science, technology, engineering, and mathematics an opportunity to connect to ongoing DHS research programs.
SLA recipients will engage with local community colleges to identify the strengths of their local communities and promote their degree completion and transition from 2-year to 4-year institutions.
---
---
---
---
Obtain Full Opportunity Text:
See Related Documents Tab
Additional Information of Eligibility:
Successful applicants will be Alaska Native-Serving and Native Hawaiian-Serving Institutions (ANNHs), Asian American and Native American Pacific Islander-Serving Institutions (AANAPISIs), Historically Black Colleges and Universities (HBCUs), Hispanic- Serving Institutions (HSIs), Native American-Serving Nontribal Institutions (NASNTI), Predominately Black Institutions (PBIs), or Tribal College or Universities (TCUs).Institutions must possess the capability to develop an enduring program of undergraduate education and relevant HSE research and development.
Institutions must also be able to partner with a community college to provide research experience to its faculty and students, the capability to develop a pathway for students to transition from 2-year to 4-year degrees in HS-related fields, and the means to collaborate with existing DHS Centers of Excellence (COEs), who currently conduct investigations into areas critical to HS.
Full Opportunity Web Address:
https://www.fema.gov/news-release/20200810/supplemental-payments-lost-wages
Contact:
Agency Email Description:
stephanie.dawkins@dhs.gov
Agency Email:
Date Posted:
2020-08-10
Application Due Date:
Archive Date:
2020-11-08