PBPK models are an effective tool to integrate the product characteristics and the physiology of the individual subject along with its variability within a population providing a means to simulate drug absorption and its subsequent disposition in the system without conducting in vivo pharmacokinetic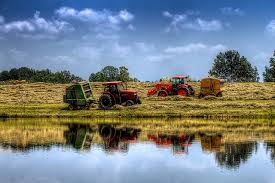 credit: Flickr
studies.
They have shown promise in supporting generic drug development and regulation.
This opportunity solicits research proposals to expand the application of oral PBPK models to emerging issues in generic drug regulation that the Office of Generic Drugs (OGD) is currently facing.
These issues include, but not limited to, 1) implementation of ICH guideline M9 (M9/M13)2) development of of ICH guideline M13 3) evaluation of alternative BE study designs motivated by public health emergencies such as to COVID-19The proposed research proposals are expected to include plans for the development and application of oral PBPK models that can simulate the results of bioequivalence studies and support OGD in addressing the above-mentioned issues.
These simulations would include, but are not limited to, prediction of the results of fed BE studies, evaluation of excipient differences in the context of BCS III waiver requests, evaluation of dissolution differences in the context of BCS III waiver requests, identification of the most accurate, sensitive and reproducible analyte for BE determination, and evaluating modifications to BE study designs related to changes in the clinical trial environment due to public health emergencies.