The Administration for Children and Families (ACF) plans to solicit applications for Child Care Research Partnership Grants to support new research and evaluation activities developed and conducted through partnerships between Child Care and Development Fund (CCDF) lead agencies in states and territories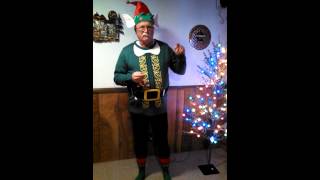 credit: Tom Wilson's YouTube video
and researchers from institutions of higher education, research organizations and other eligible organizations.
Research partnership teams must include a State, Territory, or Tribal CCDF lead agency and researchers affiliated with an accredited university or four-year college or an organization with the capacity to conduct research.
These Child Care Research Partnership Grants aim to improve research capacity to respond to questions of immediate concern to policymakers, by conducting new research of relevance to state CCDF administrators.
Child Care Research Partnership grantees will be expected to pursue research questions of national and state relevance and to develop their research questions and research designs in partnership with local and state child care stakeholders and researchers.
These projects will be expected to add to our knowledge about the efficacy of child care subsidy policies and quality improvement initiatives in promoting family economic self-sufficiency, children's healthy development and learning, and support for child care providers.
For further information about prior awards made for Child Care Policy Research Partnerships, see http://www.acf.hhs.gov/programs/opre/research/project/child-care-research-partnerships-1995-201 3. Since 2000, Congress has appropriated about $10 million per year of the discretionary Child Care and Development Fund to be used for child care research and evaluation.
For more information on CCDF, please visit:
http://www.acf.hhs.gov/programs/occ/resource/ccdf-law.
For CCDF state and territory agency contact information please visit:
https://www.acf.hhs.gov/programs/occ/resource/ccdf-grantee-state-and-territory-contacts.