In every State and community, early care and education (ECE) and child welfare systems are natural partners in meeting the social, emotional, developmental, mental health, and educational needs of young children and supporting families.
Research has demonstrated that participation in Early Head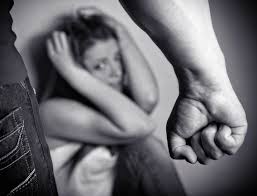 credit: Team In Focus
Start, one such high-quality ECE program, improves key factors known to prevent child maltreatment.
Despite this natural alignment, strategic and effective coordination between child welfare and ECE has proven difficult to achieve in many states and local jurisdictions due to a variety of long-standing challenges, many of which have been exacerbated during the COVID-19 pandemic.
Additionally, despite the fact that children in foster care are categorically eligible for enrollment in Head Start/Early Head Start, and the benefits of engagement in such high-quality ECE programs for children and their families are well-documented, enrollment numbers for this population remain low.
Support provided through this opportunity will allow for the development and/or enhancement of this strategic multi-system and multi-level collaboration between child welfare, ECE, and other relevant partners to effectively prevent child abuse and neglect and provide comprehensive supports to children and families.
The benefits of participation in high-quality ECE programs extend well-beyond the enrolled child and often provide resources for parents and caregivers, siblings, and other family members through a whole-family approach that strengthens and supports their individual and collective well-being.
Grant funding will support the development of policy, quality practice, and other strategies across systems that work to support children and families at-risk or engaged with the child welfare system.
Grant recipients will implement strategies to ensure that coordination and communication between relevant partners becomes institutionalized.
Such strategies may include, but are not limited to:
establishing formalized mechanisms of coordination between partner agencies; increasing cross-training and partnership opportunities for child welfare and ECE at both the staff and leadership levels; developing and enhancing strategies to facilitate referral and coordination processes between agencies; and ensuring that child welfare agencies have ready and accurate information about ECE.
Potential applicants will be required to demonstrate commitment of the appropriate State, local, or tribal child welfare agency and an appropriate ECE partner to implement their work.