This announcement solicits applications for the Healthy Tomorrows Partnership for Children Program (HTPCP).  The goal of this program is to promote access to health care for children, youth and their families nationwide, and employ preventive health strategies through innovative community driven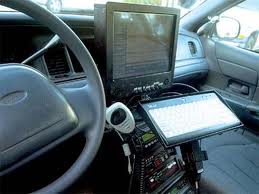 credit: Top News
programs.
 This program supports HRSA's goals to improve access to quality health care and services, to build healthy communities, and to improve health equity.  HTPCP funding supports direct service projects, not research projects.  HTPCP applications MUST represent either a new initiative (i.e., project that was not previously in existence) within the community or an innovative new component that builds upon an existing community-based program or initiative.
HTPCP grants:
1) support the development of community-based initiatives that plan and implement innovative and cost-effective approaches to promote community identified preventive child health and developmental objectives for vulnerable children and their families, especially those with limited access to quality health services; 2) foster/promote collaboration among community organizations, individuals, agencies, businesses, and families; 3) involve pediatricians and other pediatric primary care providers (family physicians, nurse practitioners, physician assistants) in community-based service programs; and 4) build community and statewide partnerships among professionals in health, education, social services, government, including State Title V and Medicaid and CHIP programs, and business to achieve self-sustaining programs.  A defining characteristic of HTPCP has been the sustainability of projects post Federal funding.  Data indicates that 85% of HTPCP grants in 1998-2005 were partially or fully sustained after Federal funding ended (AAP, 2011).
 Topical areas of greatest interest for HTPCP funding include the following:
early childhood development, school readiness, developmental/behavioral pediatrics, medical home (including enhanced family and youth engagement), care coordination and case management, safe sleep, oral health, mental health, school-based health, and nutrition and physical activities to address overweight/obesity.
 HTPCP encourages the use of innovative health information technology to increase access to a wide variety of stakeholders in communities.  HTPCP also encourages strategies to support outreach and enrollment efforts to assist families to access, understand and use health insurance, including accessing preventive care services.
MCHB encourages organizations to develop proposals that incorporate and build upon the goals, objectives, guidelines and materials of the Bright Futures for Infants, Children and Adolescents initiative to improve the quality of health promotion and preventive services in the context of family and community.
 Complete information about the Bright Futures initiative and downloadable versions of the Bright Futures Guidelines for Health Supervision of Infants, Children and Adolescents, Third Edition and other Bright Futures materials, can be found at http://brightfutures.aap.org.  Bright Futures has been particularly useful to HTPCP grantees in identifying promising practice models centered on health promotion and prevention and partnering with stakeholders at the state and local levels to share lessons learned from Bright Futures and foster improvements in clinical and public health practice.  HTPCP brings innovative services to communities as determined by state and local needs assessments.
 Projects supported by HTPCP are encouraged to partner with diverse public and private sector stakeholders to test out evidence-based practice at the community level and transform health care from the ground up.  Applicants should document the potential to develop and implement new tools and products and the use of social media and other technologies for marketing and outreach.  A goal of HTPCP is to build sustainable projects after Federal funding ends that will improve access to care and reduce health care costs.  HTPCP investments have generated visible successes.  For example, Boston Children¿s Hospital created the Community Asthma Initiative (CAI), a comprehensive quality improvement program to provide enhanced care to pediatric asthma patients with a history of hospitalizations or emergency department visits.  The program has demonstrated improved health outcomes, increased cost-effectiveness, and reduced health disparities.  Hospitalizations for asthma have been dramatically cut, saving $ 1. 46 in hospital care for every $1 spent on prevention.  After the first year, asthma-related emergency room visits for children in the program plummeted 68 percent compared with emergency room trips in the year before enrollment, and there was an 85 percent drop in hospitalizations.  The program is now being replicated in other states such as Alabama.  Over the past 25 years, HTPCP has strengthened its commitment to serving vulnerable and at-risk populations in underserved communities.  Fifty-eight percent of former HTPCP grantees reported that there was an enhancement in the cultural/linguistic competence of services in the community as a result of the program (AAP, 2011).  In FY 2012, projects served over 33,000 unduplicated women, infants, children and youth, including children and youth with special health needs.  In terms of race/ethnicity, nearly 70% of individuals served were from racially/ethnically diverse groups (Data from the MCHB Discretionary Grants Information System, 2014).  Individuals served by HTPCP were far more likely to be from racially/ethnically diverse groups than the U. S. population in 2012, where 37% of individuals were from racially/ethnically diverse groups (United States Census Bureau, 2012).