The Health Resources and Services Administration (HRSA) is accepting applications for the fiscal year (FY) 2022 Hereditary Hemorrhagic Telangiectasia (HHT) Center.
The purpose of the program is to reduce morbidity and mortality associated with hereditary hemorrhagic telangiectasia by funding a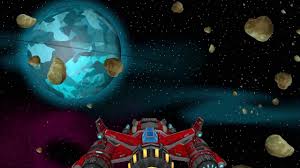 credit: Cancer Research UK
national center to:
1) expand access to and coordination of care for HHT patients; and 2) develop a de-identified, aggregate data collection registry to better understand this rare disease and treatment outcomes.
---
---
---
---
Obtain Full Opportunity Text:
The full announcement is located under the tab "Related Documents" at the top of this synopsis.
Additional Information of Eligibility:
Any domestic public or private entity, including an Indian tribe or tribal organization (as those terms are defined at 25 U.S.C.
5304 (formerly cited as 25 U.S.C.
450b)) is eligible to apply.
See 42 CFR § 51a.3(a)).
Domestic faith-based and community-based organizations are eligible to apply.
Full Opportunity Web Address:
https://ojjdp.ojp.gov/funding/fy2022/O-OJJDP-2022-171205
Contact:
Agency Email Description:
Contact Cristina Novoa, Ph.D. at (301)443-1463 or email cnovoa@hrsa.gov
Agency Email:
Date Posted:
2022-03-18
Application Due Date:
Archive Date:
2022-07-23