The purpose of the HHS OMH is to improve minority health and the quality of health care minorities receive and to work to eliminate racial and ethnic disparities, including through awarding grants and cooperative agreements with organizations in communities of color to develop specific efforts to improve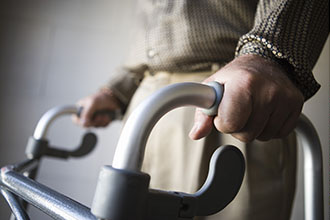 credit: Kingston University London
the health status of racial and ethnic minorities.
To support HHS Secretary Price's three priorities, combating opioid abuse, childhood and adolescent obesity, and serious mental illness , OMH is supporting initiatives to reduce significant health disparities impacting minorities and/or disadvantaged populations through the implementation of evidence-based strategies with the greatest potential for impact.
Opioid Abuse Deaths from drug overdoses, driven by prescription and illicit opioid overdoses, have been identified as a significant public health crisis in the United States.
Opioids were involved in 33,091 deaths in 2015, and opioid overdoses have quadrupled since 199 9. , The epidemic of overdose deaths has had a substantial impact on racial and ethnic minority populations.
For example:
• American Indian or Alaska Native women have the highest rate of dying from a prescription opioid overdose.
• In 2015, the age-adjusted rate of drug overdose death for non-Hispanic black persons was 1 2. 2 per 100,000, followed by 7. 7 per 100,000 for Hispanic persons; • The age-adjusted rate of drug overdose deaths for non-Hispanic Blacks increased from 7. 5 per 100,000 in 1999 to 1 2. 2 per 100,000 in 2015, a 63% increase.
• The age-adjusted rate of drug overdose deaths for Hispanic persons increased from 5. 4 per 100,000 in 1999 to 7. 7 in 2015, a 43% increase.
In 2015, age-adjusted drug overdose death rates were highest for non-Hispanic African Americans in West Virginia (6 9. 4 per 100,000), Wisconsin (2 9. 3), the District of Columbia (2 9. 2), Pennsylvania (2 4. 1), Ohio (2 1. 7), Minnesota (2 1. 2), Washington (2 0. 6), Missouri (1 9. 6), Michigan (1 8. 4), and Maryland (1 8. 2).
Among Hispanics, the highest rates were in New Mexico (2 8. 0), Rhode Island (2 3. 0), Pennsylvania (1 9. 6), Massachusetts (1 7. 8), Michigan (1 6. 5), Ohio (1 6. 4), Utah (1 5. 1), Connecticut (1 5. 0), Colorado (1 4. 6), and Arizona (1 1. 5).
Childhood/Adolescent Obesity Childhood and adolescent obesity is a serious problem in the United States, putting youth at risk for poor health.
Despite recent declines in the prevalence among preschool-aged children, obesity among all children and adolescents remains high.
In 2011-2014, for children and adolescents aged 2-19 years:
• The prevalence of obesity has remained fairly stable at about 17% and affects about 1 2. 7 million children and adolescents.
• The prevalence of obesity was higher among Hispanics (2 1. 9%) and non-Hispanic blacks (1 9. 5%) than among non-Hispanic whites (1 4. 7%).
• The prevalence of obesity was 8. 9% among 2- to 5-year-olds compared with 1 7. 5% of 6- to 11-year-olds and 2 0. 5% of 12- to 19-year-olds.
The public health burden of obesity is associated with other co-morbidities, such as Type 2 diabetes, high blood pressure, mental health, asthma, and cancer, as well as life expectancy .
In addition, the longer a child is overweight, the greater risk for depression and other mental health disorders.
, 8 Prospective studies found that obese adolescents are at risk for major anxiety and depressive disorders later in life.
,8 There is also fair evidence that overweight children and adolescents are at increased risk for becoming obese adults.
Thus, identifying evidence-based practices to address the prevention and management of childhood and adolescent obesity is critical to improving the health of the U. S. population.
Serious Mental Illness Serious mental illness (SMI) is defined at the federal level as having, at any time during the past year, a diagnosable mental, behavioral, or emotional disorder that causes serious functional impairment that substantially interferes with or limits one or more major life activities.
Serious mental illnesses include major depression, schizophrenia, and bipolar disorder, and other mental disorders that cause serious impairment.
The prevalence in SMI for U. S. adults who are 18 years and older is highest among persons of two or more race ( 9. 5 percent).
Data from the National Survey on Drug Use and Health (NSDUH) find that in 2012, 4. 1 percent of adults aged 18 and older experienced an SMI.
From this pool, 8. 5 percent of American Indian or Alaska Native adults experienced an SMI, followed by 4. 4 percent of Hispanic or Latino adults, 3. 4 percent of non-Hispanic Black adults, 2. 9 percent Asian adults, and 1. 8 percent of Native Hawaiian or Other Pacific Islander adults.
SMI is frequently underdiagnosed, misdiagnosed or undertreated, and many people with SMI receive no treatment at all.
In 2012, the proportion of adults aged 18 and older with SMI who received treatment was 6 2. 9 percent.
For adults with SMI who had health insurance, 7 0. 8% received treatment, more than one and a half times the rate for those without health insurance, 4 3. 2%.
Non-Hispanic white adults with SMI received treatment at about one and a half times the rate for Hispanic or Latino adults with SMI.18 Among adults with an SMI in 2008, less than 60 percent had used mental health services in the previous year, and only 40 percent had used any outpatient health care services.
Serious mental illness is an important public health problem, both in its own right and because the condition is associated with other chronic diseases and their resulting morbidity and mortality.
One in 17 adults lives with a serious mental illness such as schizophrenia or bipolar disorder.
African Americans have highest rates of SMI for depressive and substance disorders, whereas Hispanics have the highest incidence of anxiety disorders.
People with severe mental disorders on average tend to die earlier than the general population.
There is a 10 to 25 year life expectancy reduction in patients with severe mental disorders and the vast majority of these deaths are due to chronic physical medical conditions such as cardiovascular, respiratory and infectious diseases, diabetes, hypertension, and suicide.