This is a Notice of Intent Only.
The U. S. Department of Labor, Employment and Training Administration intends to provide funding for a cooperative agreement with the National Governors Association, Center for Best Practices (NGA Center) to provide a comprehensive program of support to American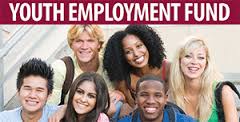 credit: tdsb
Apprenticeship grantees.
This comprehensive program of support will conduct state policy academies, learning institutes and offer grantees the opportunity to share lessons learned, learn from subject matter experts and peers, and access implementation support on specific topics.
Together these efforts will further the development of a uniquely American Apprenticeship system.