OJP is committed to advancing work that promotes civil rights and racial equity, increases access to justice, supports crime victims and individuals impacted by the justice system, strengthens community safety and protects the public from crime and evolving threats, and builds trust between law enforcement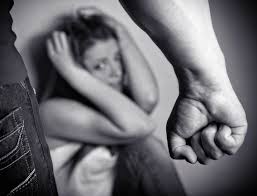 credit: Team In Focus
and the community.
OJJDP seeks a training and technical assistance provider to establish a regional network of partnerships to develop and support strategies that will support Alaska Native youth's cultural needs.
The successful training and technical assistance provider will be required to engage in strategic planning that includes building sustainable capacity within Alaska Native villages and communities to address challenges of Alaska Native youths along the juvenile justice continuum, ranging from prevention to intervention and treatment.
Agency:
Department of Justice
Office:
Office of Juvenile Justice Delinquency Prevention
Estimated Funding:
$1,000,000
---
---
---
---
Obtain Full Opportunity Text:
Full Announcement
Additional Information of Eligibility:
NIC invites applications from nonprofit organizations (including faith-based, community, and tribal organizations), for-profit organizations (including tribal for-profit organizations), and institutions of higher education (including tribal institutions of higher education).
Recipients, including for-profit organizations, must agree to waive any profit or fee for services.
Foreign governments, international organizations, and non-governmental international organizations/institutions are not eligible to apply.
Proof of 501(c) (3) status as determined by the Internal Revenue Service or an authorizing tribal resolution is required.
NIC welcomes applications that involve two or more entities; however, one eligible entity must be the applicant and the others must be proposed as subrecipients.
The applicant must be the entity with primary responsibility for administering the funding and managing the entire program.
Only one (1) application will be accepted from a submitting organization.
Full Opportunity Web Address:
https://ojjdp.ojp.gov/funding/fy2022/O-OJJDP-2022-171315
Contact:
Agency Email Description:
Email
Agency Email:
Date Posted:
2022-05-09
Application Due Date:
Archive Date:
2022-08-07