OJP is committed to advancing work that promotes civil rights and racial equity, increases access to justice, supports crime victims and individuals impacted by the justice system, strengthens community safety and protects the public from crime and evolving threats, and builds trust between law enforcement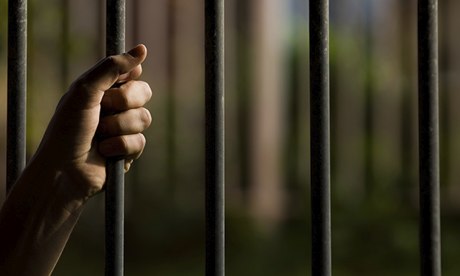 credit: The Guardian
and the community.
OJJDP envisions a nation where our children are free from crime and violence.
If children encounter the justice system, the contact should be rare, fair, and beneficial to them.
The Juvenile Justice System Reform and Reinvestment Initiative will support states' implementation of innovative and/or research-based, data-informed recidivism-reduction policies, practices, and programs across multiple juvenile justice system components and disciplines.
The justice reinvestment framework requires that states develop and implement sustainable strategies for reinvesting costs saved or averted as the result of these system improvements into proven effective juvenile justice prevention and intervention programs.
Agency:
Department of Justice
Office:
Office of Juvenile Justice Delinquency Prevention
Estimated Funding:
$2,400,000
---
---
---
---
Obtain Full Opportunity Text:
Full Announcement
Additional Information of Eligibility:
For purposes of this solicitation, "state" means any state of the United States, the District of Columbia, the Commonwealth of Puerto Rico, the U. S. Virgin Islands, Guam, American Samoa, and the Commonwealth of the Northern Mariana Islands.
Eligible applicants that propose to provide direct services to youth must not include youth who are age 18 or older in the population they will serve.
To advance Executive Order 13929 Safe Policing for Safe Communities, the Attorney General determined that all state, local, and university or college law enforcement agencies must be certified by an approved independent credentialing body, or have started the certification process, to be eligible for FY 2022 DOJ discretionary grant funding.
To become certified, the law enforcement agency must meet two mandatory conditions: (1) the agency's use-of-force policies adhere to all applicable federal, state, and local laws and (2) the agency's use-of-force policies prohibit chokeholds except in situations where use of deadly force is allowed by law.
The certification requirement also applies to law enforcement agencies receiving DOJ discretionary grant funding through a subaward.
For detailed information on this certification requirement, please visit https://cops.usdoj.gov/SafePolicingEO to access the Standards for Certification on Safe Policing for Safe Communities, the Implementation Fact Sheet, and the List of Designated Independent Credentialing Bodies.
All recipients and subrecipients (including any for-profit organization) must forgo any profit or management fee.
Full Opportunity Web Address:
https://ojjdp.ojp.gov/funding/fy2022/O-OJJDP-2022-171358
Contact:
Agency Email Description:
Email
Agency Email:
Date Posted:
2022-06-02
Application Due Date:
Archive Date:
2022-12-31