This project has two stages outlined as follows.
Stage 1:
Develop a program strategy and plan to directly support up to 15 project sites across the country to develop customized approaches to addressing vicarious trauma response plans that are uniquely tailored to each project site's victim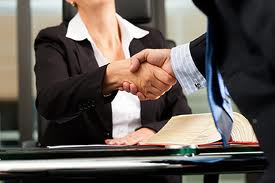 credit: DUI
response efforts/teams.
Stage 2:
Establish and carry out a national-scope training and technical assistance (TTA) initiative to build upon existing evidence-based resources and expertise, and weave these resources together with in-depth and tailored technical assistance, based on the unique needs and resources in various community sites.
Further, the TTA provider will develop and deliver free and accessible support and technical assistance that results in a robust, established, and sustained response to vicarious trauma.
OVC expects to make one award of up to $600,000 for a 24-month period of performance, to begin on January 1, 2019, and end on December 31, 202 0.
---
---
---
---
Obtain Full Opportunity Text:
Funding Opportunity
Additional Information of Eligibility:
Eligible applicants are limited to nonprofit and for-profit organizations (including tribal nonprofit and for-profit organizations), faith- and community-based organizations, institutions of higher education (including tribal institutions of higher education), public agencies, state agencies, and federally recognized Indian tribal governments (as determined by the Secretary of the Interior).
Applicant(s) must demonstrate: the subject matter expertise and experience addressing vicarious trauma in the context described in this solicitation; a proven record of collaborating with a range of partners to successfully execute complex projects; the experience and capacity necessary to lead and manage a national-scope training and technical assistance (TTA) initiative; and the skills and resources necessary to meet all federal grants management requirements described in this solicitation.
All recipients and subrecipients (including any for-profit organization) must forgo any profit or management fee.
OVC welcomes applications under which two or more entities would carry out the federal award; however, only one entity may be the applicant.
Any others must be proposed as subrecipients (subgrantees).
The applicant must be the entity that would have primary responsibility for carrying out the award, including administering the funding and managing the entire project.
OVC may elect to fund applications submitted under this FY 2018 solicitation in future fiscal years, dependent on, among other considerations, the merit of the applications and on the availability of appropriations.
Full Opportunity Web Address:
https://www.ovc.gov/grants/pdftxt/FY18-Vicarious-Trauma-Response-Initiative-National-Scope-TTA-508.pdf
Contact:
Agency Email Description:
OVC's National Criminal Justice Reference Service (NCJRS) Response Center
Agency Email:
Date Posted:
2018-06-14
Application Due Date:
Archive Date:
2018-09-14