This Funding Opportunity Announcement (FOA), the Fogarty International Research Collaboration Basic Biomedical (FIRCA-BB) Research Award facilitates collaborative basic biomedical research between scientists supported by the National Institutes of Health (NIH) and investigators in low-and middle-income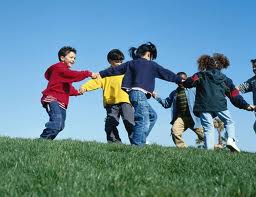 credit: Plos Blogs
countries (LMIC).
Special consideration will be given to proposed research that addresses significant global health problems, (particularly those of high relevance to a LMIC country or region) and that includes research capacity building as a major aim of the proposed project.
---
Relevant Nonprofit Program Categories
---
---
---
---
Obtain Full Opportunity Text:
http://grants.nih.gov/grants/guide/pa-files/PAR-11-037.html
Additional Information of Eligibility:
Other Eligible Applicants include the following: Alaska Native and Native Hawaiian Serving Institutions; Eligible Agencies of the Federal Government; Faith-based or Community-based Organizations; Hispanic-serving Institutions; Historically Black Colleges and Universities (HBCUs); Indian/Native American Tribal Governments (Other than Federally Recognized); Non-domestic (non-U.S.) Entities (Foreign Organizations); Regional Organizations; Tribally Controlled Colleges and Universities (TCCUs) ; U. S. Territory or Possession.
Full Opportunity Web Address:
http://grants.nih.gov/grants/guide/pa-files/PAR-11-037.html
Contact:
NIH OER WebmasterFBOWebmaster@OD.NIH.GOV
Agency Email Description:
If you have any problems linking to this funding announcement, please contact the NIH OER Webmaster
Agency Email:
FBOWebmaster@OD.NIH.GOV
Date Posted:
2010-11-17
Application Due Date:
2012-01-10
Archive Date:
2012-02-10