This Funding Opportunity Announcement (FOA) encourages applications for the Global Infectious Disease (GID) Research Training Program from U. S. and low- and middle-income country (LMIC) institutions.
The application should propose a collaborative research training program that will strengthen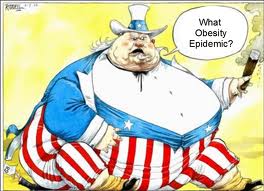 credit: Run Luau Run
the capacity of an LMIC institution to conduct infectious disease (excluding HIV/AIDS and select agents).
FIC will support research-training programs that focus on major endemic or life-threatening emerging infectious diseases, neglected tropical diseases, infections that frequently occur as co-infections in HIV infected individuals or infections associated with non-communicable disease conditions of public health importance in LMICs.
FIC will also support revisions to existing GID research training grants to support training for LMIC advanced post-doctoral researchers to conduct research on the relationship of infectious disease to chronic disease conditions of public health importance.
---
Relevant Nonprofit Program Categories
---
---
---
---
Obtain Full Opportunity Text:
http://grants.nih.gov/grants/guide/pa-files/PAR-14-193.html
Additional Information of Eligibility:
Other Eligible Applicants include the following: Alaska Native and Native Hawaiian Serving Institutions; Asian American Native American Pacific Islander Serving Institutions (AANAPISISs); Hispanic-serving Institutions; Historically Black Colleges and Universities (HBCUs); Non-domestic (non-U.S.) Entities (Foreign Organizations); Tribally Controlled Colleges and Universities (TCCUs) ; The sponsoring institution must assure support for the proposed program.
Appropriate institutional commitment to the program includes the provision of adequate staff, facilities, and educational resources that can contribute to the planned program.
The applicant institution should have robust and high-quality research ongoing in the area(s) proposed under this FOA and must have the requisite faculty, staff, students and post-doctorates (as applicable), and facilities on site to conduct the proposed institutional program.
It is anticipated that program faculty will have active, funded research projects in which participating trainees gain relevant experiences consistent with their research interests and goals.
Applications may be submitted by an eligible foreign institution in a low- and middle-income country (LMIC) and by an eligible domestic (U.S.) institution that demonstrate collaborations with an LMIC institution named in the application by documented joint publications, grants or previous research training activities.
Applicants are encouraged to contact the FIC Scientific/Research Contact if more than one U. S. and one LMIC institution will be proposed as training sites.
Only institutions in low-and middle-income countries (LMIC), defined by the World Bank classification system and NOT-TW-12-011 'Notice of Change in Country Eligibility for Fogarty International Training Grants' are eligible to apply.
Full Opportunity Web Address:
Contact:
Agency Email Description:
Agency Email:
FBOWebmaster@OD.NIH.GOV
Date Posted:
2014-04-25
Application Due Date:
2016-07-29
Archive Date:
2016-08-29