The purpose of the International Research Scientist Development Award (IRSDA) is to provide support and protected time (three to five years) to advanced postdoctoral U. S. research scientists and recently-appointed U. S. junior faculty (applicants must be at least two years beyond conferral of doctoral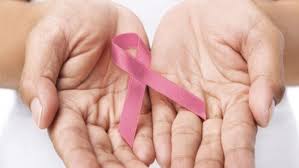 credit: portugalresident
degree) for an intensive, mentored research career development experience in a low- or middle-income country (LMIC), as defined by the World Bank (http://data.worldbank.org/about/country-classifications/country-and-lending-groups, including low-income, lower-middle-income, and upper-middle-income countries) leading to an independently-funded research career focused on global health.
This Funding Opportunity Announcement (FOA) invites applications from early-career investigators from any health-related discipline who propose career development activities and a research project that is relevant to the health priorities of the LMIC under the mentorship of LMIC and U. S. mentors.
---
---
---
---
Obtain Full Opportunity Text:
http://grants.nih.gov/grants/guide/pa-files/PAR-17-002.html
Additional Information of Eligibility:
Other Eligible Applicants include the following: Alaska Native and Native Hawaiian Serving Institutions; Asian American Native American Pacific Islander Serving Institutions (AANAPISISs); Hispanic-serving Institutions; Historically Black Colleges and Universities (HBCUs); Tribally Controlled Colleges and Universities (TCCUs) ; Non-domestic (non-U.S.) Entities (Foreign Institutions) are not eligible to apply.
Non-domestic (non-U.S.) components of U. S. Organizations are not eligible to apply.
Foreign components, as defined in the NIH Grants Policy Statement, are allowed.
Full Opportunity Web Address:
http://grants.nih.gov/grants/guide/pa-files/PAR-17-002.html
Contact:
NIH OER WebmasterFBOWebmaster@OD.NIH.GOV
Agency Email Description:
If you have any problems linking to this funding announcement, please contact the NIH OER Webmaster
Agency Email:
FBOWebmaster@OD.NIH.GOV
Date Posted:
2016-10-04
Application Due Date:
2019-03-07
Archive Date:
2019-04-07