The NINDS, with other NIH Institutes and Centers participating in the BRAIN Initiative, intends to publish "BRAIN Initiative Advanced Postdoctoral Career Transition Award to Promote Diversity (K99/R00)." The program is designed to increase biomedical research workforce diversity and foster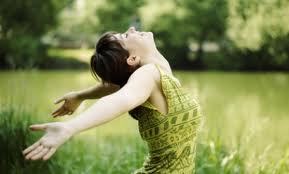 credit: Care2
a strong cohort of new, highly skilled and well trained, NIH-supported, independent investigators from underrepresented groups working in research areas supported by the BRAIN Initiative, as highlighted in BRAIN 2025:
A Scientific Vision.
It is designed to facilitate a timely transition of outstanding postdoctoral researchers with a research and/or clinical doctorate degree from mentored, postdoctoral research positions to independent, tenure-track or equivalent faculty positions.
This Notice is being provided to allow potential applicants sufficient time to develop meaningful mentoring teams and responsive projects.
The FOA is expected to be published in April 2018 with an expected application due date in June 201 8. This FOA will utilize the K99/R00 funding activity.
Details of the planned FOA are provided below.
Research Initiative Details The BRAIN Initiative K99/R00 award is intended for women and members of underrepresented groups who are working in research areas supported by the BRAIN Initiative, who have no more than five years of postdoctoral research experience, and who require at least 12 months of mentored research training and career development (K99 phase) before transitioning to the independent research (R00) phase of the program.
All research areas within the BRAIN Initiative are encouraged (including but not limited to engineering, computer science, statistics, mathematics, physics, chemistry and neuroethics).
Eligible individuals for this program will be U. S. citizens or permanent residents who fall in at least one of three defined categories:
1) women, 2) individuals from underrepresented racial and ethnic groups as defined in the Notice of NIH's Inter