Reducing maternal, infant and child mortality in Madagascar is a critical priority for the international community and the Government of Madagascar (GOM).
Although the country has made significant progress to reduce child deaths, maternal mortality has stagnated over the past twenty plus years;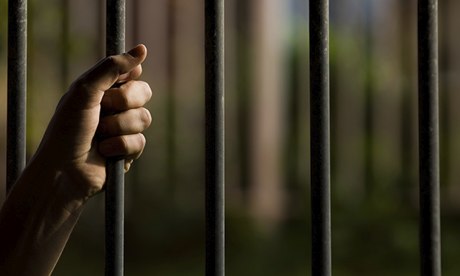 credit: The Guardian
today 10 women die each day as a result of birth-related complications.
In addition, each day, 100 children die from preventable causes, including malaria, which is the third leading cause of death of children.
The 2009 coup d'état plunged the country into crisis, stalling development and further deteriorating the health system.
With financial and political restrictions placed on the GOM during this period, USAID/ Madagascar shifted to a humanitarian support strategy and invested nearly $250 million in innovative community health services and systems:
scaling-up access to diagnosis and treatment for simple pneumonia, diarrhea, and malaria as well as providing family planning services and commodities such as condoms, and oral and injectable contraceptives.
USAID/Madagascar equipped and trained an extended cadre of more than 17,000 community health volunteers (CHV) in 20 of 22 regions covering about 1,200 mostly rural communes to expand basic, life-saving services.
Today, this system, which USAID now directly supports in 15 regions, provides health services to 9. 5 million people or about 64 percent of Madagascar's rural population.
Following successful elections in December 2013, multi and bi-lateral organizations normalized relations and the USG lifted restrictions in May 201 4. Since then, the GoM has committed to strengthening its health sector.
The GOM recently launched its health sector development strategy, the Plan de Développement du Secteur Sante (PDSS) in September, 2015, which outlines its five-year strategy to improve health services and outcomes.
Madagascar also launched an action plan in response to the African Union's Campaign for the Accelerated Reduction of Maternal, Newborn and Child Mortality in Africa (CARMMA).
The ambitious plan aims to reduce, by 2019, the maternal mortality ratio from 478 to 300 deaths per 100,000 live births and the neonatal mortality rate from 26 to 17 deaths per 1,000 live births.
And in September 2015, the Government signed and announced its commitments to the global Family Planning 2020 partnership, with an ambitious goal to increase the prevalence of modern contraceptive use from 33% to 50% by the year 202 0. One of USAID/Madagascar's key areas of intervention is community health, which is implemented primarily through two flagship projects:
the Community-based Integrated Health Program (i.e.
MAHEFA) that covers six regions in the north and west of the country; and the USAID Mikolo Project that is implemented in nine central, east and southern regions.
The Community-based Integrated Health Program ends in May 2016 and has achieved tremendous improvements in health outcomes in its implementation sites.
As such, Community Capacity for Health will build on these achievements and at the same time, improve the sustainability of the existing community health system and increase quality of its services.