This Funding Opportunity Announcement (FOA) will support research that combines epidemiologic methods, digital technology, and data science approaches to better understand HIV prevention, transmission, and early care-cascade points for women living in the US.
Applications must:
1) determine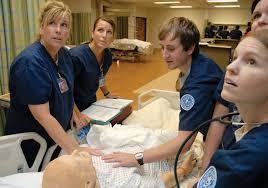 credit: nursingschoolspro
the best ways to identify, enroll, and retain cohorts of women living in the United States (US) who are behaviorally vulnerable to HIV; and 2) knowledgebase comprised of cohort data from women augmented with other data sources including big data sources.
Findings should not only lead to a better understanding of how women remain vulnerable to HIV but also inform future pilot interventions aimed at decreasing the incidence of HIV and other sexually transmitted infections (STIs) among cisgender, transgender, and gender non-conforming women.