Through this limited competition Funding Opportunity Announcement (FOA), the National Cancer Institute (NCI) solicits a single application for the continuation of the AIDS and Cancer Specimen Resource (ACSR).
The eligible applicant institutions (which are the two current NCI-supported ACSR lead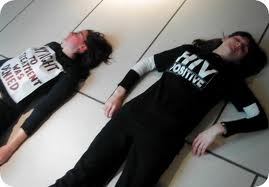 credit: Flickr
institutions) are expected to maintain the cooperative group structure and the activities of the ACSR.
The primary objective of the ACSR will be to acquire, store, and equitably distribute tumor tissues, biological fluids, and associated demographic data from patients with human immunodeficiency virus (HIV)-associated malignancies.
In addition to serving acquired immunodeficiency syndrome (AIDS) and cancer researchers at large, the ACSR will specifically provide biorepository functions for another NCI supported initiative, the AIDS Malignancy Consortium (AMC).
The AMC performs clinical trials research in the treatment and prevention of HIV-associated malignancies in the United States and Sub-Saharan Africa.
As the AMC is currently expanding its agenda to include Latin America, it is expected that the ACSR will collaborate with the AMC to develop regional biorepository support for AMC activities in Latin American countries.
The continuing ACSR must have appropriate strategies and capabilities to address several high priority areas of specimen acquisition including specific types of cancer (AIDS-defining as well as non-AIDS defining), types of biospecimens and accompanying clinical data, and biospecimens from geographic areas of interest.