Through this funding opportunity announcement (FOA), the National Cancer Institute (NCI) solicits applications for Connecting Underrepresented Populations to Clinical Trials (CUSP2CT), a program that will implement and evaluate multilevel and culturally tailored outreach and education interventions with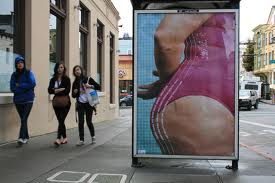 credit: Flickr photo by Marla Showfer
the primary goal of increasing referral and ultimately, accrual of underrepresented racial/ethnic (R/E) minority populations, to NCI-supported clinical trials (CTs) (National Clinical Trial Network (NCTN), NCI's Community Oncology Research Program (NCORP), and Experimental Therapeutics Clinical Trials Network (ETCTN)).
The target population(s) should include individuals from underrepresented racial/ethnic (R/E) minority populations.
Applicants should address cancer health disparities (CHD) through a network of local multidisciplinary and integrated partners that include community health educators (CHEs), lay health advisors (LHAs), community members, healthcare providers, and researchers working in coordination to educate and refer R/E minority populations to NCI-supported CTs, and increase awareness in providers about R/E minority participation in NCI clinical trials.
This will require outreach and education multilevel interventions at the CT site, provider, and/or patient levels.
The proposed interventions should be informed by relevant theories, frameworks, or models and guided by preliminary data and/or the sufficient infrastructure in place and expertise on the local contextual barriers and facilitators for increasing CT referral of R/E minority population.
It is expected that U01 grantees will establish partnerships with the community, primary care providers, and other stakeholders to enhance identification of R/E minority referral barriers and facilitators to NCI-supported CTs.
A companion funding opportunity (see U24 funding opportunity RFA-CA-21-058) will support a Data, Evaluation and Coordinating Center (DECC) that will provide experienced project