The purpose of this Funding Opportunity Announcement (FOA) is to encourage applications to develop physiologically relevant models of amelogenesis that are robust and validated so that they can advance studies of healthy and diseased human conditions involving teeth.
The objectives of this FOA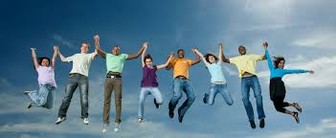 credit:
are two-fold:
1) generate new and improved models that closely mimic physiological enamel development and maturation to empower studies of amelogenesis, and 2) validate those models to ensure they are robust and accurately reflect human physiology and pathology.
These tandem objectives will be accomplished with an Exploratory/Developmental Phased Award Cooperative Agreement (UG3/UH3) mechanism, where the UG3 developmental phase is initiated and carried out through a milestone-driven process which will then be assessed to determine if advancement to the UH3 phase providing subsequent support to further advance the UG3 outcomes will be granted .
It is expected this FOA will enhance the capability of resources to serve biomedical research and accelerate understanding of multiscale processes of enamel formation to inform strategies to mitigate diseases affecting enamel and associated structures.