The purpose of this FOA is to ?c?r?e?a?t?e? ?a? ?c?l?i?n?i?c?a?l? consortium to recruit a cohort o?f early pubertal youth at risk for developing type 2 diabetes and study them th?r?o?ugh puberty.
The ultimate goal of this undertaking will be to 1) develop more precise prediction of which individuals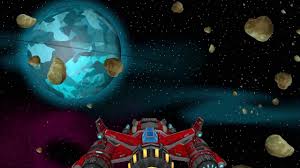 credit: Cancer Research UK
are truly at risk for developing you?t?h-onset T2D and identify determinants of progression from prediabetes to T2D so that, ultimately, targeted prevention approaches can be developed and tested; and 2) increase understanding ofthe physiologic drivers of youth-onset T2D to guide development of more effective strategies to achieve glycemic control and preserve beta cell function.
---
Relevant Nonprofit Program Categories
---
---
---
---
Obtain Full Opportunity Text:
http://grants.nih.gov/grants/guide/rfa-files/RFA-DK-21-002.html
Additional Information of Eligibility:
Other Eligible Applicants include the following: Alaska Native and Native Hawaiian Serving Institutions; Asian American Native American Pacific Islander Serving Institutions (AANAPISISs); Eligible Agencies of the Federal Government; Faith-based or Community-based Organizations; Hispanic-serving Institutions; Historically Black Colleges and Universities (HBCUs); Indian/Native American Tribal Governments (Other than Federally Recognized); Non-domestic (non-U.S.) Entities (Foreign Organizations); Regional Organizations; Tribally Controlled Colleges and Universities (TCCUs) ; U. S. Territory or Possession; Non-domestic (non-U.S.) Entities (Foreign Institutions) are not eligible to apply.
Non-domestic (non-U.S.) components of U. S. Organizations are not eligible to apply.
Foreign components, as defined in the NIH Grants Policy Statement, are not allowed.
Full Opportunity Web Address:
http://grants.nih.gov/grants/guide/rfa-files/RFA-DK-21-002.html
Contact:
Agency Email Description:
If you have any problems linking to this funding announcement, please contact the NIH OER Webmaster
Agency Email:
Date Posted:
2021-07-14
Application Due Date:
Archive Date:
2022-04-08