Background:Levonorgestrel-releasing intrauterine system (IUS) is a type of complex drug product with multiple complexities:
it is a long acting product (with drug release up to 5 years), it is locally acting, and it is a drug-device combination product.
There are several IUS drug products on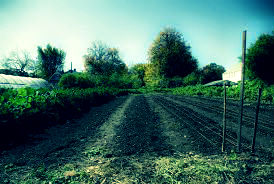 credit: Flickr
the market; however, there have not been any approved Abbreviated New Drug Applications (ANDAs) so far.
The Agency has previously sponsored a grant (RFA-FD-15-006) with the aim to develop a discriminatory dissolution method for this complex drug product.
Outcomes from this grant include a reliable IUS preparation method, a real-time dissolution method with discriminatory capability, and an accelerated dissolution method.
These achievements now make it possible to conduct a systemic investigation on the impact of critical process parameters (CPP) and formulation variations on the release rate of IUS drug products.
This is a grant expansion of RFA-FD-15-00 6. Upon the completion of this new grant, the results will:
1) deepen the understanding of this complex drug product from a generic drug development perspective, 2) help identify the CPPs and possible formulation variations for this drug product, and 3) inform development of an accurate, sensitive, and less time-consuming BE approach for IUS products.The objective of this study is to identify the CPP and their impact on the critical quality attributes (CQAs), quantitatively determine the impact of manufacturing parameters and formulation variations on the release rate of levonorgestrel of IUSs and estimate acceptable variations on physicochemical properties that do not cause significant changes in drug release rate for this type of complex drug product.
The results from this proposed study will further help the Agency to develop PSGs on IUS products and foster the development of generic IUS products.Objectives:(1) To formulate levonorgestrel IUS products that are qualitatively and quantitatively inequivalent in inactive ingredients (non-Q1/Q2) and evaluate the impact of formulation variations on drug release rates.
The applicant is also encouraged to develop methods that are capable of discriminating polydimethylsiloxane (PDMS) from different sources and different crosslinking density of PDMS.(2) To identify CPPs and CQAs for IUS products and evaluate the impact of CPPs on the CQAs and drug release rates.(3) To conduct dissolution studies, both under real time and accelerated conditions, with two commercially available IUS systems (Mirena and Liletta).
In addition, identify their excipient differences and CQA differences, correlate those identified differences with their levonorgestrel release rates, and provide sufficient evidence for the Agency to estimate acceptable variations on physicochemical properties that do not cause significant changes in drug release rate for IUS products.Additional detail regarding the study objectives listed above:
(1) The intrauterine systems chosen to serve as the reference products for this study include two marketed products, Mirena (levonorgestrel-releasing IUS, 52mg) and Liletta (levonorgestrel-releasing IUS, 52 mg)