The grantee will work to promote coherent approaches to sustainable land and water management.
Through projects, studies and information-sharing, the grantee will help increase scientific understanding of the biophysical and socioeconomic relationships between land and water resources at the landscape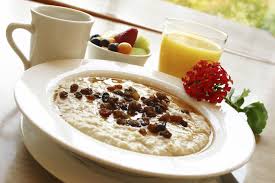 credit: Your Student Body
scale, and will provide international policy guidance aimed at achieving greater management coherence among sectors and across the full global community.
The grantee will help to coordinate and review the latest research on best practices for environmental monitoring and its relationship to agricultural practices and food safety.
Furthermore, the grantee will help disseminate the appropriate materials and knowledge gained to a world-wide audience.The grantee will aim to enhance the agricultural productivity and advance the sustainable use of land and water systems and promote equitable access to these natural resources in a context of complex agricultural transitions.
Additionally, the grantee will rely on a strong heritage and expertise in the fields of land and water development and management.The grantee will work internationally in several dimensions of sustainable development:
1. Governance and management of food production systems 2. The provision of essential ecosystem services; food security; human health 3. Biodiversity conservationThis portfolio of work relates to FDA's mission in better understanding the geographical genomic diversity of foodborne pathogens in the environment (e.g.
water) and how that information can shape policies related to the use of water within food production systems.
Ultimately, an increase in sampling and sequencing foodborne isolates in the environment can help improve food safety initiatives through preventive controls and reducing contamination events.
FDA's intent with this grant is to increase the sampling, sequencing, and sharing of foodborne pathogen data in the environment, thus providing the international community with a valuable resource that can ultimately help improve global public health.