This Notice of Funding Opportunity solicits organizations to submit proposals for sending at least 70 (10 per trip) Afghan journalists to at least 7 media trainings at the Centre for Excellence in Journalism (CEJ) in Karachi, Pakistan from August 2017 through July 201 8. At least thirty percent of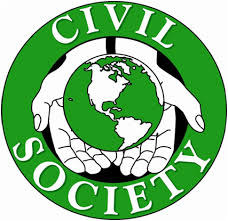 credit: Razoo
participants must be female and an interpreter/coordinator must accompany on each trip.
Examples of CEJ's 2016 course titles that could be beneficial for Afghan journalists, if repeated in 2017, included:
TV News Reporting, Writing and Production; Investigative Reporting; Social Media Training; Print and Digital News; Newsroom Management; Business and Economic Reporting; Basics of Reporting and Writing; Reporting for Television News; Photojournalism; TV Production; and Backpack Multimedia.
PAS intends to issue an award for a period of 12 months (base period) with options for two additional 12 month periods (option years one and two).
---
Relevant Nonprofit Program Categories
---
---
---
---
Obtain Full Opportunity Text:
Not Available
Additional Information of Eligibility:
Eligibility is open to all types of applicants except for 1) individuals and 2) Afghan government entities.
Please refer to Section D for funding restrictions.
Organizations may sub-award/contract with other entities, but only one entity can be the prime recipient of the award.
When sub-awarding/contracting with other entities, the responsibilities of each entity must be clearly defined in the proposal.
Full Opportunity Web Address:
Contact:
Debra Tracey, Grants Manager, Public Affairs Section, U.S. Embassy, Kabul, Afghanistan
Agency Email Description:
Inquiries
Agency Email:
KabulPASProposals@state.gov
Date Posted:
2017-04-25
Application Due Date:
2017-06-26
Archive Date:
2017-07-26