ISN/CTR administers activities to bolster the detection, attribution, preparedness, and response capabilities of emergency first responders and medical personnel in countries susceptible to chemical weapons use.
To accomplish this mission, CTR sponsors efforts to identify and address deficiencies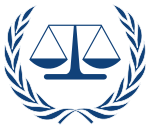 credit: From Wikipedia
within international non-government organizations, civilian first responder forces, and front-line medical staff detecting, and providing medical services to casualties of, chemical weapons attacks.
CTR focuses its resources in countries where proliferant states, non-state actors and returning foreign fighters have demonstrated an ability and/or interest in using chemical weapons, and seeks to instill sustainable chemical weapons response capabilities with civilian entities responsible for identifying and responding to incidents involving chemical weapons use.