The U. S. Consulate General Ho Chi Minh City invites Vietnamese alumni of U. S. Government-funded (USG) exchange programs to submit proposals for the 2018 Alumni Small Grants Competition.
These grants aim to create opportunities for alumni to work together on a shared vision of a brighter future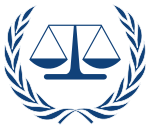 credit: From Wikipedia
for Vietnam and the U. S. - Vietnam relationship by addressing shared concerns.
Alumni can submit proposals as individuals or under the auspices of a non-profit organization in which alumni are working.
Project budgets cannot exceed $10,00 0. Activities will only be funded in the provinces south of and including Thua Thien Hue.
Proposals must be in English and with the required forms.
The deadline for submitting an application is 11:59p.m., August 1, 201 8. LATE PROPOSALS WILL NOT BE CONSIDERED.