The United States (U.S.) Department of Energy (DOE) Building Technologies Office (BTO) is seeking input from the public about its Research and Development Opportunities for Building Energy Modeling (BEM).
In particular, BTO is interested in feedback on planned initiatives and their prioritization,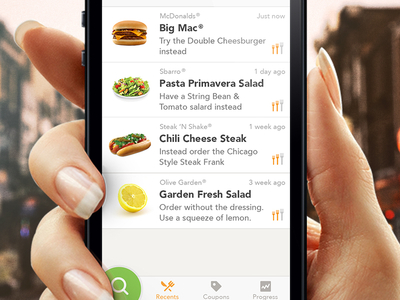 credit: Dribbble
on program scope, and on data-sets, metrics and targets for assessing program effectiveness and impact.
The purpose of this RFI is to solicit feedback from industry, academia, research laboratories, government agencies, and other stakeholders on BTO's BEM program and its future directions and priorities.
To clarify these, BTO has developed a report that is structured around six focus areas (the BEM value proposition, predictive accuracy of BEM, core modeling capabilities, workflow integration and automation, the BEM data ecosystem, and BEM professionals).
The report identifies barriers to the increased adoption of BEM and proposing a set of initiatives to address them.
BTO is requesting feedback on each of these barriers, the associated initiatives, as well as barriers and initiatives that have not been identified.
BTO is also requesting feedback on datasets, metrics, and targets for assessing the impact and progress of the BEM industry and its own BEM program.
Request for Information Categories:
Category 1:
Metrics, benchmarks, targets, and data sets for tracking the use of BEM in various building energy building energy efficiency projects.
Methods of attributing energy-efficiency to BEM in various applications.
Category 2:
Focus areas Category 3:
Barriers Category 4:
Initiatives Category 5:
Stakeholder engagement and feedback mechanisms Category 6:
Other Feedback Responses to this RFI must be submitted electronically to BTO_BEM_RDO@ee.doe.gov no later than 5:00pm (ET) on June 3, 201 9. Responses must be provided as attachments to an email.
It is recommended that attachments with file sizes exceeding 25MB be compressed (i.e., zipped) to ensure message delivery.
Responses must be provided as a Microsoft Word (.docx) attachment to the email, and no more than 10 pages in length, 12 point font, 1 inch margins.
Only electronic responses will be accepted.
This RFI is not a Funding Opportunity Announcement (FOA); therefore, EERE is not accepting applications at this time.
EERE may issue a FOA in the future based on or related to the content and responses to this RFI; however, EERE may also elect not to issue a FOA.
There is no guarantee that a FOA will be issued as a result of this RFI.
Responding to this RFI does not provide any advantage or disadvantage to potential applicants if EERE chooses to issue a FOA regarding the subject matter.
Final details, including the anticipated award size, quantity, and timing of EERE funded awards, will be subject to Congressional appropriations and direction.