In accordance with 42 C.F.R.
Part 93, the Office of Research Integrity (ORI) seeks to support conferences to (a) develop multi-disciplinary networks to build upon existing evidence-based research and stimulate innovative approaches to preventing research misconduct and promoting research integrity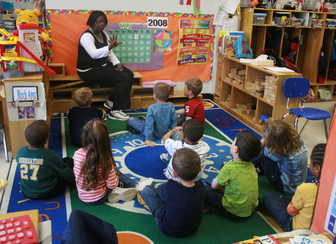 credit:
and (b) collectively address the concerns of research integrity officers (RIOs) and institutional counsel in conducting research misconduct proceedings and the pertinent subsequent administrative actions.
ORI is especially interested in supporting conferences that lead to extramural grant applications that address the research goals of preventing and detecting research misconduct, as stated in ORI-IR-17-001 and ORI-IR-17-00 2.
---
---
---
---
Obtain Full Opportunity Text:
FY17 Announcement of the Anticipated Availability of Funds for Conferences on Research Integrity
Additional Information of Eligibility:
Eligible Applicants include: Higher Education Institutions Public/State Controlled Institutions of Higher Education Private Institutions of Higher Education The following types of Higher Education Institutions are always encouraged to apply for support as Public or Private Institutions of Higher Education: Hispanic-serving Institutions Historically Black Colleges and Universities (HBCUs) Tribally Controlled Colleges and Universities (TCCUs) Alaska Native and Native Hawaiian Serving Institutions Asian American Native American Pacific Islander Serving Institutions (AANAPISIs) Nonprofits Other Than Institutions of Higher Education Nonprofits with 501(c)(3) IRS Status (Other than Institutions of Higher Education) Nonprofits without 501(c)(3) IRS Status (Other than Institutions of Higher Education) For-Profit Organizations Small Businesses For-Profit Organizations (Other than Small Businesses) Governments State Governments County Governments City or Township Governments Special District Governments Indian/Native American Tribal Governments (Federally Recognized) Indian/Native American Tribal Governments (Other than Federally Recognized) Eligible Agencies of the Federal Government U. S. Territory or Possession Other Independent School Districts Public Housing Authorities/Indian Housing Authorities Native American Tribal Organizations (other than Federally recognized tribal governments) Faith-based or Community-based Organizations Regional Organizations Foreign Institutions Non-domestic (non-U.S.) Entities (Foreign Institutions) are eligible to apply.
Non-domestic (non-U.S.) components of U. S. Organizations are eligible to apply.
Full Opportunity Web Address:
https://www.grantsolutions.gov/gs/preaward/previewPublicAnnouncement.do?id=58525
Contact:
Grants.gov Contact CenterPhone Number: 1-800-518-4726Hours of operation are 24 hours a day, 7 days a week. The contact center is closed on federal holidays.support@grants.gov
Agency Email Description:
Grants.gov Customer Support
Agency Email:
support@grants.gov
Date Posted:
2017-01-05
Application Due Date:
2017-03-31
Archive Date:
2017-04-30