In 2010, the Department of Justice (DOJ) launched its first-ever Coordinated Tribal Assistance Solicitation, or CTAS, combining DOJ's existing Tribal government-specific competitive solicitations into one, and thus requiring only one application from each Tribe or Tribal consortium.
This approach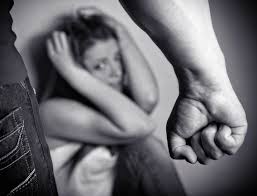 credit: Team In Focus
provides federally-recognized Tribes and Tribal consortia the opportunity to develop a comprehensive approach to public safety and victimization issues.
The decision to develop CTAS was based on a series of meetings conducted by DOJ leadership across the country addressing violent crime in Tribal communities.
On October 28–29, 2009, DOJ convened a national Tribal leaders listening session in St.
Paul, Minnesota.
That same month, DOJ held its annual Tribal consultation on violence against women, as required by the Violence Against Women Act of 200 5. The Department again had the opportunity to engage with Tribal leaders on public safety in Tribal communities during the first White House Tribal Nations Conference in November 200 9. Finally, DOJ held two national Tribal consultation teleconferences on December 18 and 23, 2009 to obtain Tribal input on the development of the CTAS solicitation.
In FY 2010, 237 applications were submitted under CTAS with 164 applications approved for 720 grant awards.
The awards covered multiple Purpose Areas, totaling almost $127 million awarded to enhance law enforcement, bolster justice systems, prevent youth substance abuse, serve sexual assault and elder victims, and support other efforts to combat crime.
In contrast, in 2009, Tribes were awarded 540 individual grants.
In an effort to build on the success of CTAS in FY 2010, DOJ has worked with Tribes to further refine and improve CTAS for Fiscal Year 2011 (FY 2011).
Feedback was sought in part through the Office of Justice Programs' (OJP) Tribal Justice Advisory Group, the OJP Assistant Attorney General's interdepartmental training and technical assistance sessions, DOJ conferences, Tribal meetings, and the DOJ-wide consultation held with Tribes in October 2010 about CTAS.
The Department also solicited and received written comments from Tribes.
DOJ incorporated feedback from the Tribal meetings and consultations and made the following changes to this FY 2011 CTAS:
• The solicitation will remain open for 90 days.
• Multiple Purpose Areas were merged to allow for more flexibility in funding requests.
• Matching funds were eliminated for all Purpose Areas except one where it is required by statute.
• The Tribal authorizing resolution is no longer required at the time of application in order to allow Tribal governing bodies additional time to meet, review and submit the authorizing resolution.
The resolution will, however, be required before a grantee can draw down funds.
(See eligibility exception on page 4 for one exception to this change.) • A new user-friendly budget worksheet and narrative form which automatically calculates budget totals has been incorporated into the solicitation.
• The application page length for specified narrative sections has increased.
• The award period has been standardized to 3 years across all Purpose Areas to allow for comprehensive program implementation.
• The project timeline is no longer a part of the Purpose Area narrative, and is now a separate document.
• Strategic planning opportunities are available under individual Purpose Areas.
• In reviewing and scoring applications, more weight has been assigned to "need." • A list of key acronyms has been added to www.tribaljusticeandsafety.gov.
As in FY 2010, this FY 2011 solicitation refers to DOJ's Tribal government-specific competitive grant programs as "Purpose Areas." Applicants may select the Purpose Area(s) that best address their public safety, criminal and juvenile justice, and victimization needs.
In response to a single Tribal or Tribal consortium application requesting funds from multiple Purpose Areas, multiple awards may be made.
Purpose Areas may be funded and administered by different DOJ program offices (see Part E "Purpose Areas—Snapshot," which identifies the DOJ program office that manages each Purpose Area).
DOJ anticipates that the grants will be managed by the awarding DOJ program office in the same manner as grants are currently managed.
In some cases, Tribes may receive two separate awards under a single Purpose Area application for activities that fall under different funding streams that have been combined for the purpose of the application.
Tribes or Tribal consortia receiving grants from multiple funding streams must maintain the grant funds separately and file all required reports for each grant awarded with the applicable DOJ component.
Changes to DOJ grant programs enacted with the passage of the Tribal Law and Order Act have been incorporated into this solicitation.
For more information regarding the Tribal Law and Order Act, please visit www.tribaljusticeandsafety.gov.
This coordinated approach will apply only to requests for grant funding made in response to this solicitation, which is for FY 2011 grant funding, specifically for federally-recognized Tribes and Tribal consortia.
Tribes or Tribal consortia may be eligible for and are encouraged to submit separate applications to any additional non-Tribal government-specific DOJ grant programs for which they may be eligible.
The DOJ components offering Tribal government-specific grant resources through the eight "Purpose Areas" identified in this Coordinated Tribal Assistance Solicitation are listed below.
For more information on each component, see www.tribaljusticeandsafety.gov.
• Bureau of Justice Assistance (BJA) • Office of Community Oriented Policing Services (COPS) • Office for Victims of Crime (OVC) • Office on Violence Against Women (OVW) • Office of Juvenile Justice and Delinquency Prevention (OJJDP)