Purpose.
The National Institutes of Health (NIH) Exploratory/Developmental Grant (R21) funding opportunity supports the development of new research activities in categorical program areas.
(Support generally is restricted in level of support and in time.) Investigator-initiated research,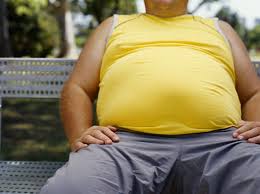 credit: Fresh Healthy Vending
also known as unsolicited research, is research funded as a result of an investigator submitting a research grant application to NIH in an investigators area of interest and competency.
All investigator-initiated exploratory/developmental applications described in this announcement will be assigned to NIH Institutes and Centers (ICs) according to standard Public Health Service (PHS) referral guidelines and specific program interests.
Investigators are strongly encouraged to consult the list of participating ICs and special research interests.The Exploratory/Developmental Grant (R21) mechanism is intended to encourage exploratory and developmental research projects by providing support for the early and conceptual stages of these projects.
These studies may involve considerable risk but may lead to a breakthrough in a particular area, or to the development of novel techniques, agents, methodologies, models, or applications that could have a major impact on a field of biomedical, behavioral, or clinical research.
Mechanism of Support.
This FOA will use the NIH Exploratory/Developmental (R21) award mechanism.
Funds Available and Anticipated Number of Awards.
Because the nature and scope of the proposed research will vary from application to application, it is anticipated that the size and duration of each award will also vary.
The total amount awarded and the number of awards will depend upon the mechanism, numbers, quality, duration, and costs of the applications received.