-The purpose of this Funding Opportunity Announcement (FOA) is to invite applications from eligible institutions for innovative, collaborative research training programs that would contribute to the long-term goal of building sustainable research capacity in HIV-related conditions at institutions in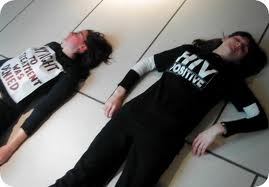 credit: Flickr
low- and middle-income countries.
-Because the nature and scope of the proposed research training will vary from application to application, it is anticipated that the size of each award will also vary.
(See guidelines for levels of funding under Funds Available.
) The total amount awarded and the number of awards each year will depend upon the number of applications, the quality of those applications, and the previous duration of re-competing applications.
-This support is available through the D43 mechanism.