This Funding Opportunity Announcement (FOA) is a part of the NCI, Division of Cancer Treatment and Diagnosis (DCTD), Office of Cancer Clinical Proteomics Research (OCCPR), Clinical Proteomic Tumor Analysis Consortium (CPTAC) program.
This reissuance of the CPTAC program leverages recent advancements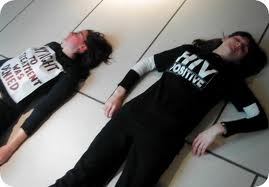 credit: Flickr
in cancer proteomics and genomics to better understand the complexity between the proteome and the genome in cancer and accelerate research in these areas by disseminating research resources for the scientific community.
The program will continue to 1) support an increased understanding of cancer through comprehensive proteogenomic approaches, 2) expand support for the development of novel cancer diagnostics and therapeutics by implementing proteogenomic strategies to understand drug response and development of resistance in the context of a clinical trial, and 3) accelerate its translation through public resources (such as data, assays, images and reagents) that catalyze hypothesis-driven science.