The Office of Research on Womens Health (ORWH), participating Institutes and Centers (ICs) of the National Institutes of Health (NIH), and the Office of Dietary Supplements (ODS) announce a continuing program for administrative supplements to research grants to support individuals with high potential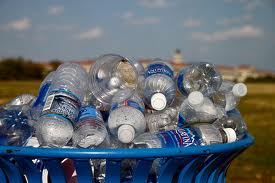 credit: Flickr
to re-enter an active research career after a qualifying interruption for family or other responsibilities.
For a comprehensive listing of qualifying interruptions, see Section III.
1. B.
---
Relevant Nonprofit Program Categories
---
---
---
---
Obtain Full Opportunity Text:
http://grants.nih.gov/grants/guide/pa-files/PA-08-191.html
Additional Information of Eligibility:
Other Eligible Applicants include the following:
Alaska Native and Native Hawaiian Serving Institutions; Eligible Agencies of the Federal Government; Faith-based or Community-based Organizations; Hispanic-serving Institutions; Historically Black Colleges and Universities (HBCUs); Tribally Controlled Colleges and Universities (TCCUs) .
Full Opportunity Web Address:
http://grants.nih.gov/grants/guide/pa-files/PA-08-191.html
Contact:
NIH OER WebmasterFBOWebmaster@OD.NIH.GOV
Agency Email Description:
If you have any problems linking to this funding announcement, please contact the NIH OER Webmaster
Agency Email:
FBOWebmaster@OD.NIH.GOV
Date Posted:
2008-12-03
Application Due Date:
2011-09-29
Archive Date:
2011-10-30