Purpose.
This FOA issued by the Fogarty International Center (FIC) at the National Institutes of Health (NIH), in collaboration with National Institute of Allergy and Infectious Diseases (NIAID),National Institute of Mental Health (NIMH), National Human Genome Research Institute (NHGRI), Eunice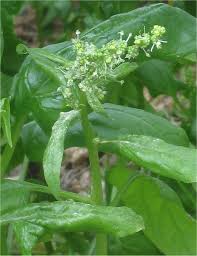 credit: Wikipedia
Kennedy Shriver National Institute of Child Health and Human Development (NICHD) and National Institute of Biomedical Imaging and Bioengineering (NIBIB), requests Research Education Grant (R25) applications from institutions/organizations that propose to develop masters level curricula and provide educational opportunities for developing country academics, researchers and health professionals in ethics related to performing research involving human subjects in international resource poor settings.
Mechanism of Support.
This FOA will use the NIH Research Education (R25) grant mechanism.
Research education programs may not be transferred from one institution to another, unless strongly justified (see Section VI.2).
Funds Available and Anticipated Number of Awards.
Because the nature and scope of the proposed research ethics education programs will vary from application to application, it is anticipated that the size and duration of each award will also vary.
The total amount awarded and the number of awards will depend upon the mechanism, numbers, quality, duration, and costs of the applications received.